Emeralds Get Shut Out In Game One Against Indians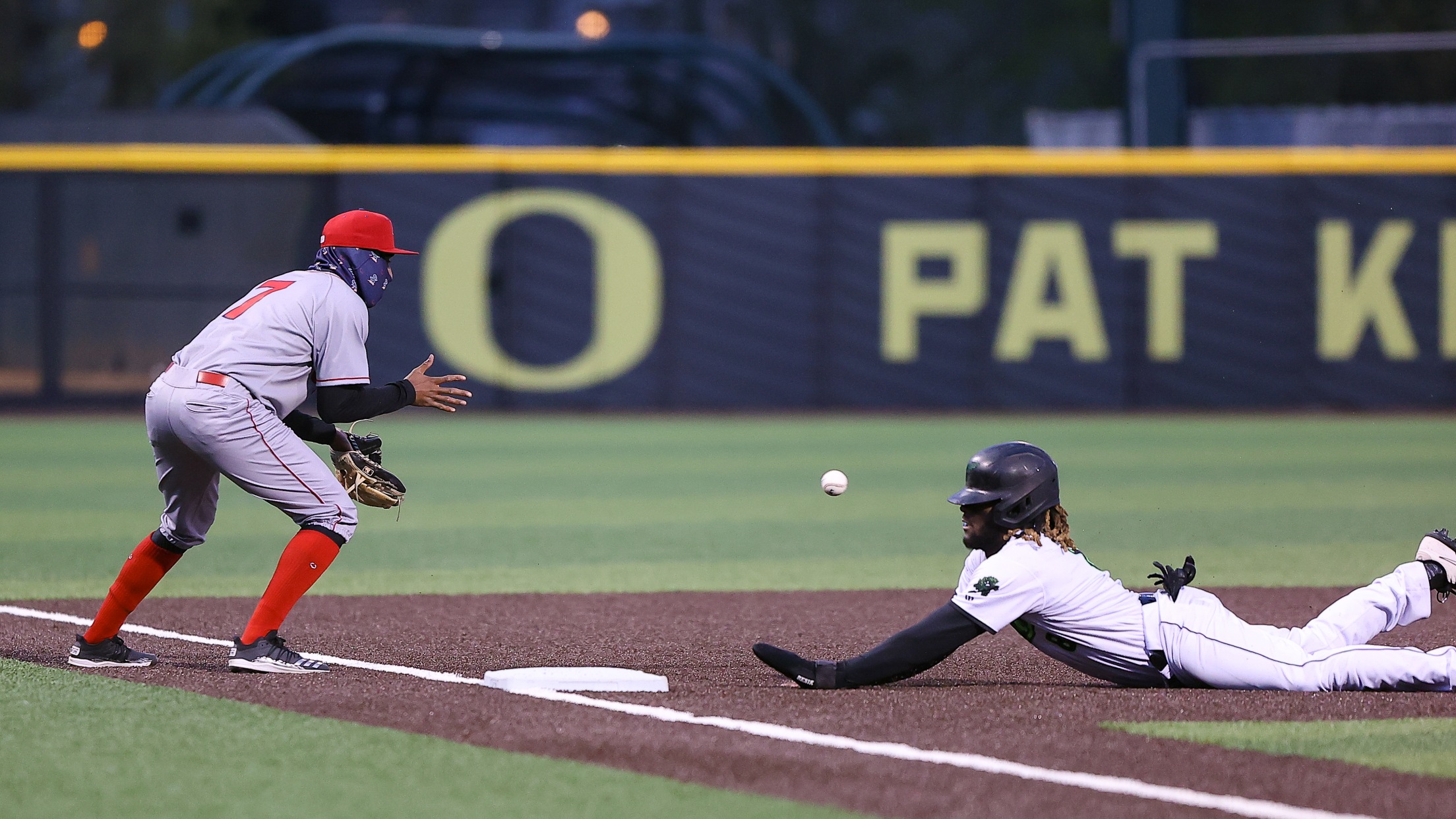 The Emeralds' bats stay quiet during extras in game one of the series against the Spokane Indians 1-0. It would be another pitchers' duel for the Emeralds that would keep them in the game throughout the nine innings. Emeralds combined threw LHP Nick Swiney, RHP Ty Weber and RHP Nick
The Emeralds' bats stay quiet during extras in game one of the series against the Spokane Indians 1-0.
It would be another pitchers' duel for the Emeralds that would keep them in the game throughout the nine innings.
Emeralds combined threw LHP Nick Swiney, RHP Ty Weber and RHP Nick Avila.
In total, the Emeralds' pitching went 9.1 IP, 5 H, 1 R, 0 ER, BB, 8 K.
In the tenth inning, the Emeralds blew a bases loaded opportunity to capture their first lead of the game.
The Indians would walk it off in the next half inning 1-0.
The Emeralds will look to even up the series tomorrow by throwing RHP Wil Jensen vs. RHP Tony Locey. First pitch is at 6:05 PM, 5:50 PM pregame show on 95.3 The Score.