River Turtles continue successful homestand with win over Princeton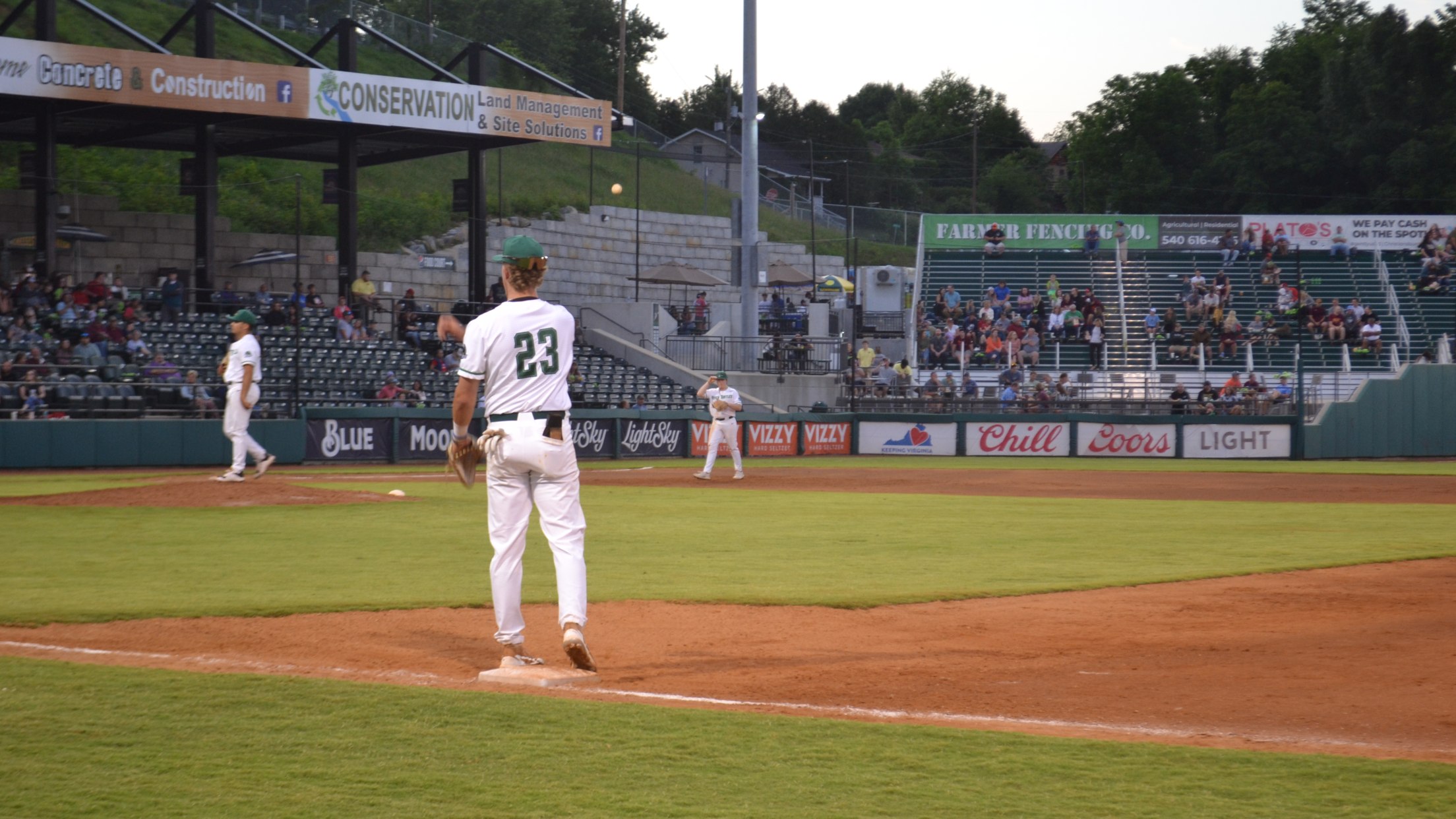 (Pulaski River Turtles)
Success continues as the Pulaski River Turtles take down the Princeton WhistlePigs in a 9-3 win on Thursday. Princeton and Pulaski would both have ten hits on the night, but four errors and stranded runners would cost the game for the WhistlePigs. Just like the night prior, the second inning
Success continues as the Pulaski River Turtles take down the Princeton WhistlePigs in a 9-3 win on Thursday.
Princeton and Pulaski would both have ten hits on the night, but four errors and stranded runners would cost the game for the WhistlePigs.
Just like the night prior, the second inning would be filled with runs for Pulaski. An RBI single from shortstop Romeo Ballesteros would bring in infielder Ryan Moerman. The Vanderbilt project Christian Smith would follow that up with a three-run moonshot to the trees in right-center field. Pulaski was off to a strong start with a 4-0 lead after two.
Princeton would put up a run in the top of the sixth, but Pulaski answered right back with a four-run bottom of the frame. In his season debut, T.J. Fondtain would put his impact on the game, with an RBI double to bring in Moerman. Another RBI single from Ballesteros would bring in Fondtain. The final two runs of the inning would come off a pop-up falling into no man's land. Three Princeton fielders would be calling for the ball, but it would eventually hit the dirt and bring in Ballesteros and Smith. Kinkade would be thrown out at home, but the game was 8-1 after six.
Princeton would add on two runs in the seventh but that would not be enough. Pulaski would add an insurance run in the eighth thanks to an RBI single from Smith, and that would make the final 9-3 Pulaski.
Player of the game went to pitcher Drew Blake, as he pitched five innings, allowing five hits, one earned run and one walk while striking out seven hitters.
Princeton will travel to Burlington to play the Sock Puppets (8-0), while Pulaski continues their homestand against division rivals the Danville Otterbots (5-3).