Tacoma Takes Tilt Over 'Topes, 5-2
Austin Hutchison earns first career Triple-A win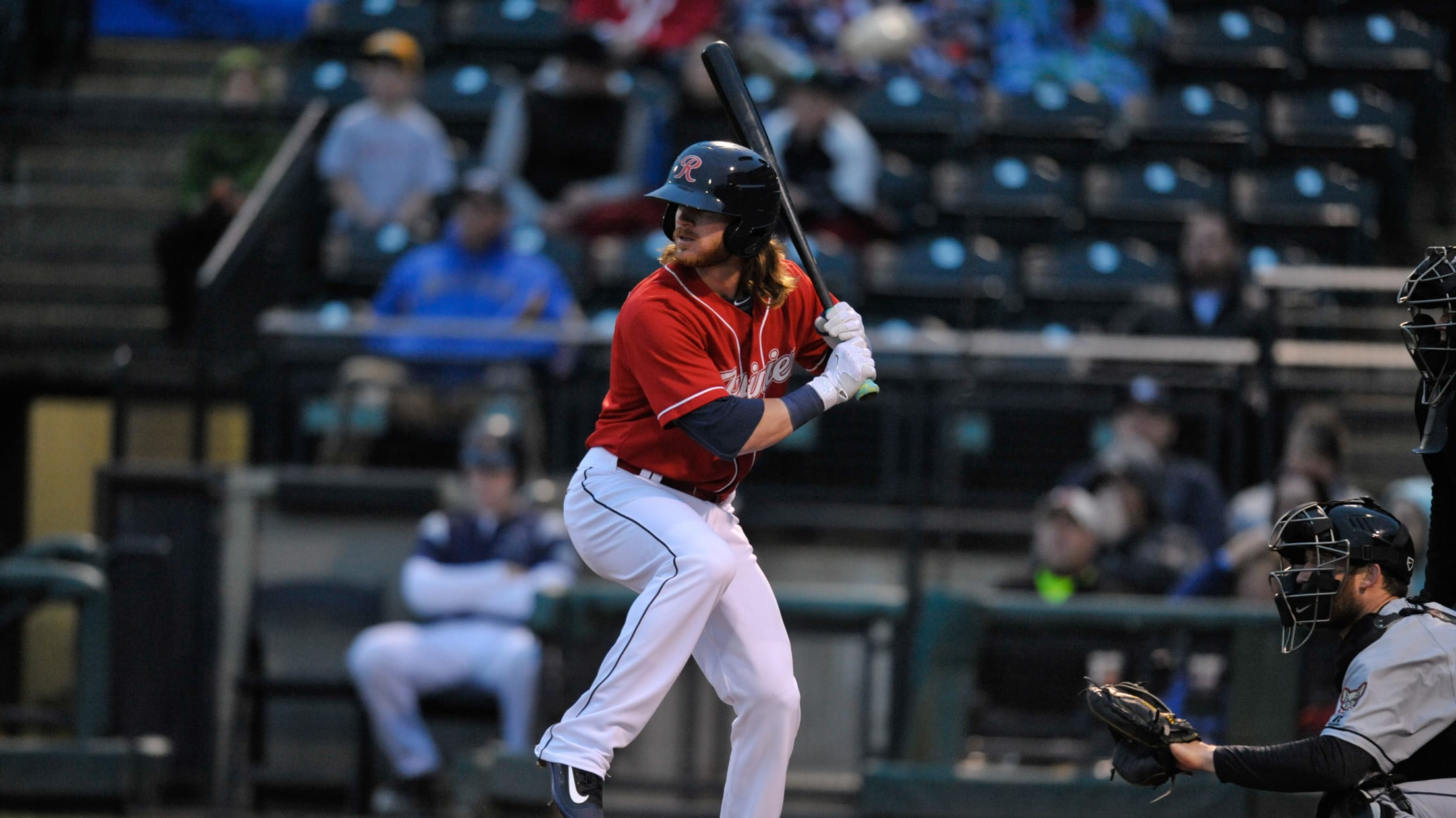 ALBUQUERQUE, N.M. - The Tacoma Rainiers (58-61) opened their three game set against the Albuquerque Isotopes (55-65) with a 5-2 victory on Monday night at Isotopes Park.Catcher David Freitas and shortstop Zach Vincej both finished the night going 2-for-4 for the Rainiers only two multi-hit outings - both scored a
ALBUQUERQUE, N.M. - The Tacoma Rainiers (58-61) opened their three game set against the Albuquerque Isotopes (55-65) with a 5-2 victory on Monday night at Isotopes Park.
Catcher David Freitas and shortstop Zach Vincej both finished the night going 2-for-4 for the Rainiers only two multi-hit outings - both scored a run, and Freitas checked in with a double. Center fielder Ben Gamel went 1-for-4 with a two-run triple in the fifth inning, while second baseman Gordon Beckham (1x2, R, RBI, 2 BB) reached base three times.
Tacoma starter Austin Hutchison - making his first career start at the Triple-A level - worked five brilliant outings for the Rainiers, allowing just one run on eight hits. Hutchison issued two walks and struck out two on 82 pitches (52 strikes).
Ryan Garton (1.2 IP) and Nick Rumbelow (2.1 IP) polished off the game out of the Rainiers bullpen, combining to allow just one run on three hits while striking out a pair. Rumbelow worked the final seven outs to earn his second save of the season.
Tacoma and Albuquerque continue the series on Tuesday night at 5:35 p.m. PT. Rainiers right-hander Bryan Evans (4-2, 4.37) and Isotopes righty Jeff Hoffman (5-7, 4.52) will square off.
All tickets, group outings, and suites packages for the 2018 season are available for purchase in person at the Cheney Stadium Box Office, online at TacomaRainiers.com, or over the phone at (253) 752-7707. The most up-to-date news and notes about the Rainiers throughout the season can be found by following the Rainiers on Twitter (@RainiersLand) or liking the team on Facebook.