Kingsport Axmen name Jarrod Bowen general manager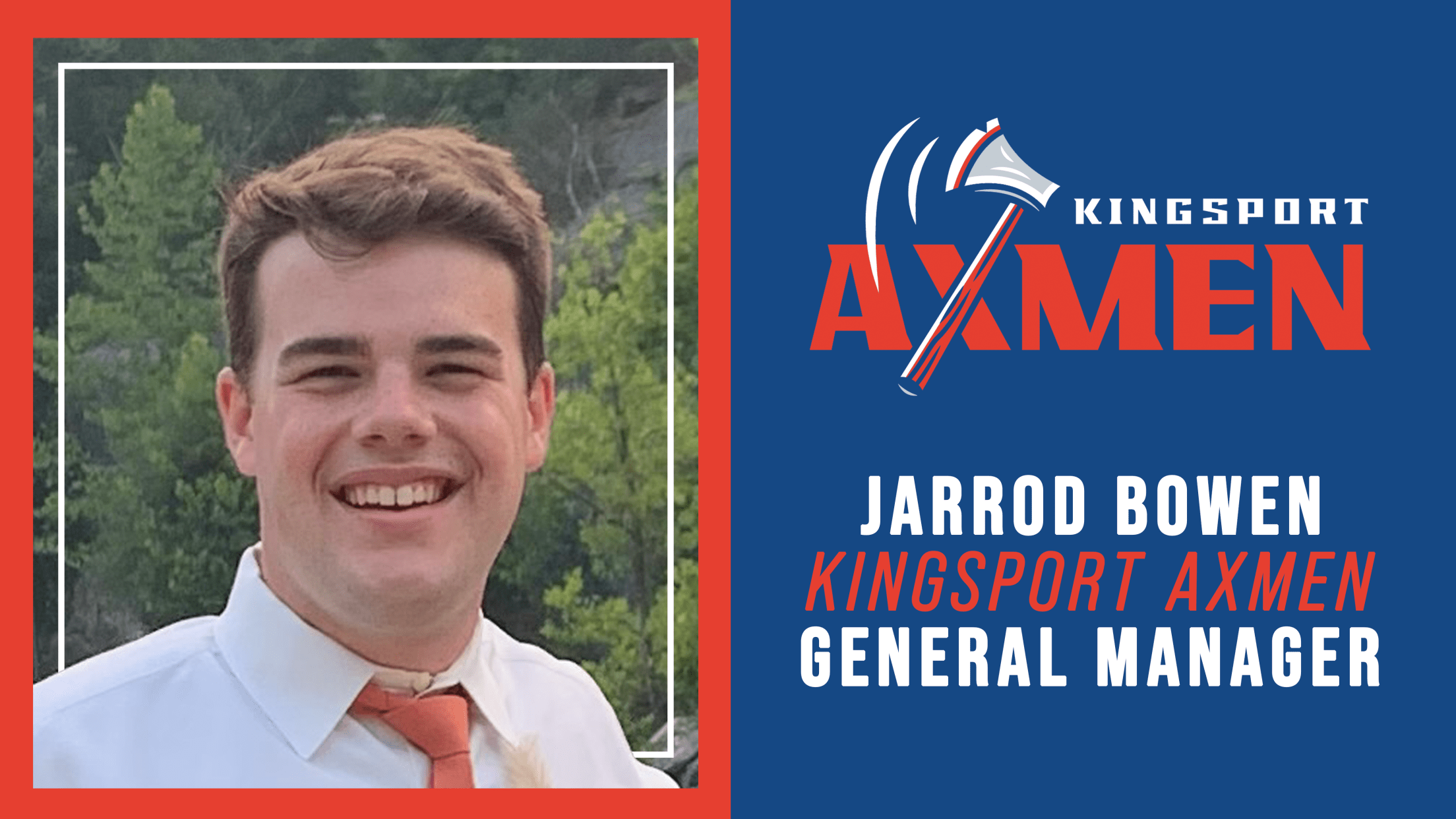 KINGSPORT, Tenn. – Boyd Sports, LLC has announced that Jarrod Bowen will be the general manager of the Kingsport Axmen. Bowen spent the previous season with the Axmen as assistant general manager and as an account executive. A Kingsport native and graduate of Gate City High School, Bowen attended East
KINGSPORT, Tenn. – Boyd Sports, LLC has announced that Jarrod Bowen will be the general manager of the Kingsport Axmen.
Bowen spent the previous season with the Axmen as assistant general manager and as an account executive. A Kingsport native and graduate of Gate City High School, Bowen attended East Tennessee State University, where he graduated in August of 2022 with a bachelor's degree in Sport and Recreation Management.
"I am very excited to announce Jarrod as our new general manager of the Axmen," added Boyd Sports Vice President Jeremy Boler. "Jarrod has been with us since day one of the Kingsport Axmen. He is a Kingsport native, and he has an incredible bond with the community. This team is very personal to him. We are looking forward to him leading the franchise for many years to come."
"I am extremely honored and want to thank both Chris Allen and Jeremy Boler for all their support and for this amazing opportunity," said Bowen. "As a Kingsport native that has spent their entire life here and attended many Mets games in the past, this opportunity to lead my hometown team is an extreme honor. I look forward to building on the Axmen's amazing success in 2022, both on and off the field, and cannot wait for our 2023 season."
The Axmen begin their 2023 home schedule June 7 against the Elizabethton River Riders.
Additional information about the Axmen can be found at axmenbaseball.com or by calling (423) 224-2626.
ABOUT KINGSPORT AXMEN
Kingsport Axmen is operated by Boyd Sports, LLC. Boyd Sports operates five teams in the East Tennessee region and is committed to the growth of baseball and providing affordable, fun and family entertainment.