Visit Alamance presents the 2022 Appalachian League All-Star Game
Sockingly different two-day event set for July 25-26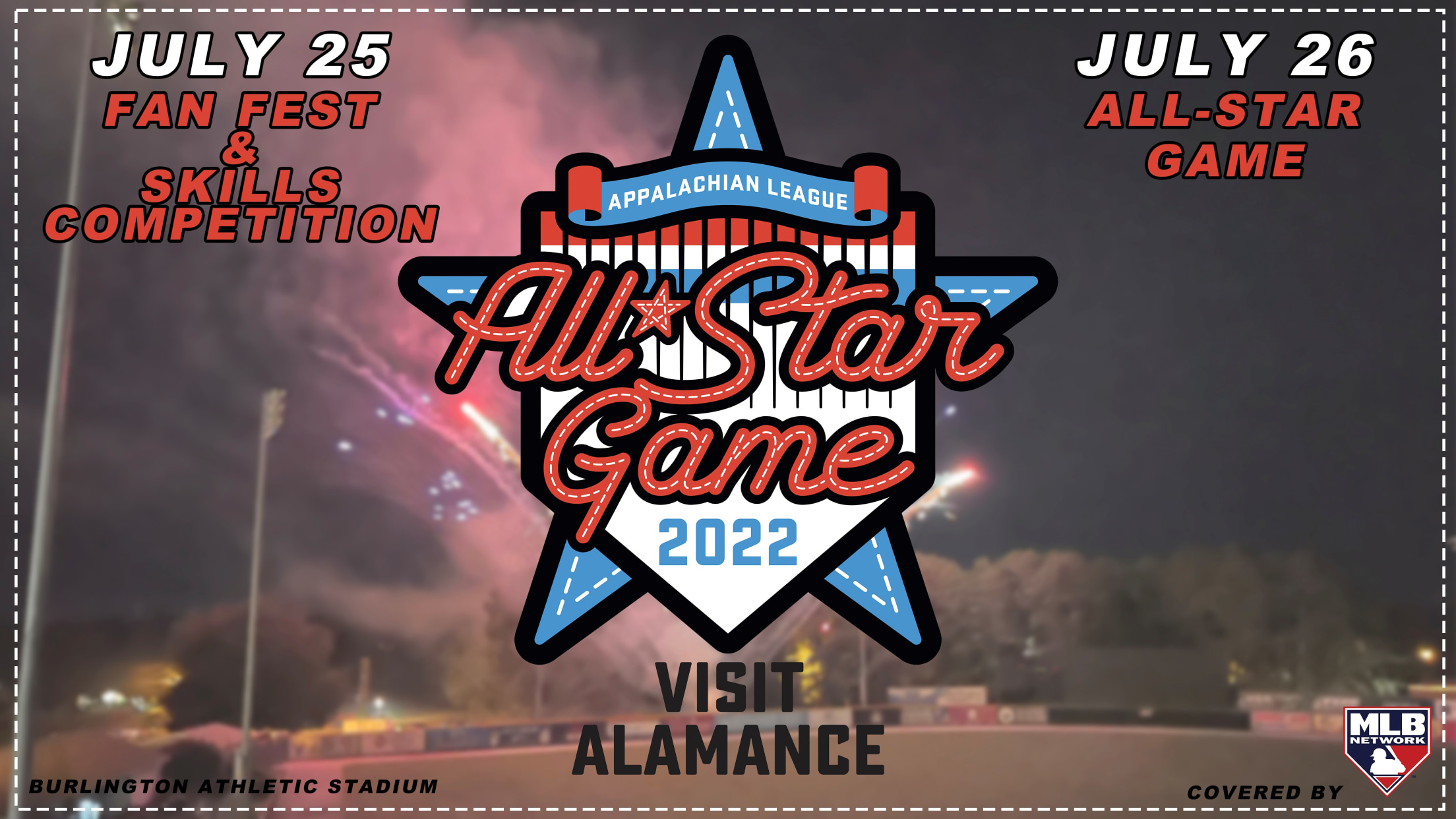 BURLINGTON, N.C. -- The Burlington Sock Puppets will host the 2022 Appalachian League All-Star presented by Visit Alamance on July 25 and 26. The two-day event at Burlington Athletic Stadium will feature a Fan Fest and Skills Competition on Monday and the All-Star Game on Tuesday. The Visit Alamance All-Star
BURLINGTON, N.C. -- The Burlington Sock Puppets will host the 2022 Appalachian League All-Star presented by Visit Alamance on July 25 and 26. The two-day event at Burlington Athletic Stadium will feature a Fan Fest and Skills Competition on Monday and the All-Star Game on Tuesday. The Visit Alamance All-Star Game will be streamed live on MLB.com and replayed nationally on MLB Network (Date/time TBD). Former Danville Brave and 17-year MLB veteran Bruce Chen will be a part of the broadcast team.
Anderson Rathbun, general manager of the Burlington Sock Puppets, said, "to have this event here in Burlington and Alamance County is an incredible opportunity for us to showcase not what we are trying to build here from a baseball and experience standpoint, but to really show off the incredible community that we get to call home. To have Visit Alamance as our title sponsor of this unique event is just special, and we couldn't truly make this an experience of a lifetime without their support."
Grace VandeVisser, Executive Director of the Alamance County Visitor's Bureau, echoed these remarks about highlighting the area saying, "The Alamance County Visitors Bureau and our Tourism Development Authority are excited to have the opportunity to partner with the Burlington Sock Puppets and MLB. This will allow us to reach a national audience, who are passionate about baseball, and heighten the awareness of our area. This will provide visitors an opportunity to learn about and engage with our community, parallel to their sporting experience here in Burlington. The impact of a partnership like this is long-lasting, as it has the ability to benefit our tourism partners across our area, whether it is during the upcoming All-Star Games or future trips in North Carolina."
***
Monday, July 25: Fan Fest and Skills Competition
The Visit Alamance All-Star Game festivities begin Monday, July 25. Gates to Burlington Athletic Stadium will open at 5:30 p.m. with a full-roster autograph session for fans, live music, fire breathers, circus acts, inflatables and more. At 7 p.m., the Skills Competition is slated to begin, the event will not only focus on the incredible, physical talent of our All-Stars but will also put the fans of each Appalachian League team against other fans, players and coaches.
Tuesday, July 26: All-Star Game
The Visit Alamance All-Star Game, which is scheduled to start at 7 p.m. on July 26, will feature the best players from the West Division against the best players from the East. The fun, however, isn't just going to be on display that Monday. The All-Star Game will feature a multitude of fun surprises throughout the night.
Tickets for this one-of-a-kind All-Star event can be found here.