Elizabethton River Riders announce Appalachian League All-Star selections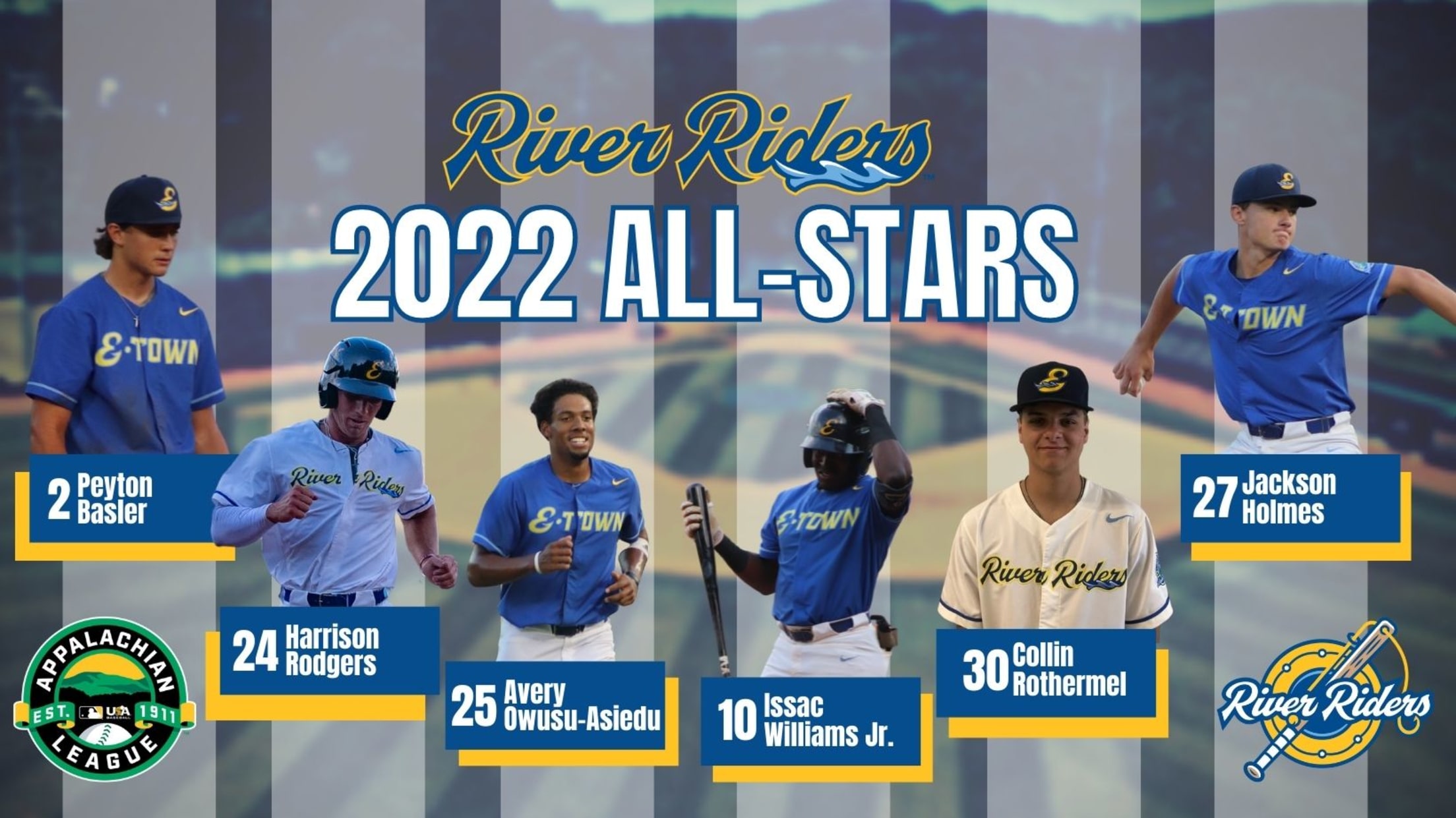 ELIZABETHTON, Tenn. – The Appalachian League has announced its rosters for the second annual All-Star Game taking place on Tuesday, July 26 at Burlington Athletic Stadium in Burlington, N.C. The game is presented by Visit Alamance, and will feature 44 of the league's top players. Selections were made by the
ELIZABETHTON, Tenn. – The Appalachian League has announced its rosters for the second annual All-Star Game taking place on Tuesday, July 26 at Burlington Athletic Stadium in Burlington, N.C. The game is presented by Visit Alamance, and will feature 44 of the league's top players. Selections were made by the league's managers.
The players representing the River Riders as starters will be infielder Harrison Rodgers (Colorado Mesa) and outfielder Avery Owusu-Asiedu (SIU Edwardsville). Reserves include infielder Peyton Basler (Charleston Southern), outfielder Issac Williams Jr. (New Orleans), pitcher Jackson Holmes (Saint Louis) and pitcher Collin Rothermel (Kansas State).
"I am so proud of our guys for making the All-Star team. They are each hard workers, and I am excited for them to have the opportunity to showcase their talents in front of Major League Baseball," said Elizabethton River Riders general manager Maya Mathis. "We have such great talent on the Elizabethton River Riders, and now everyone will get to see that."
All-Star game festivities begin Monday, July 25, with a Fan Fest and Skills Competition.