Late runs pull River Turtles to win over Bristol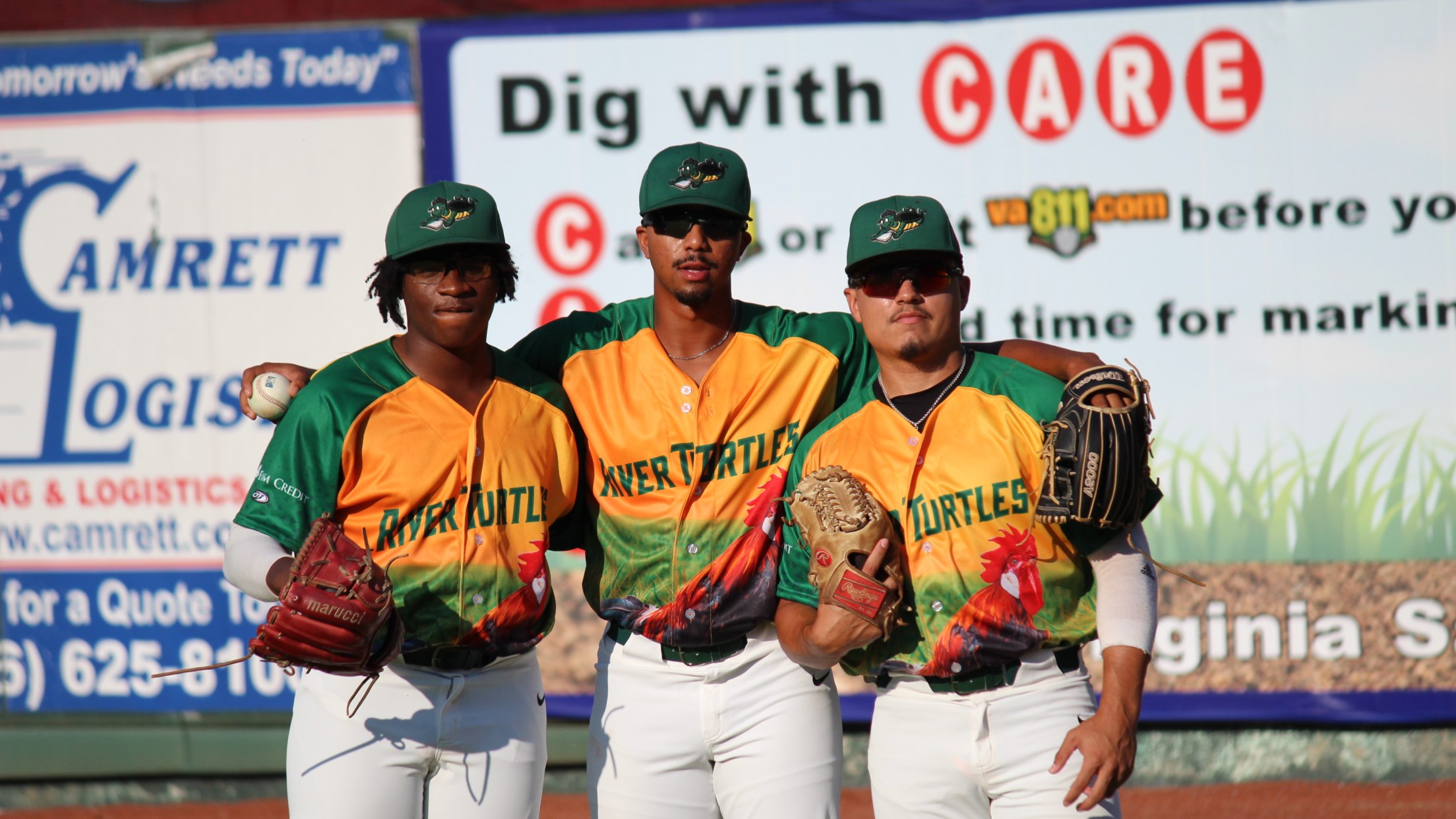 (Pulaski River Turtles)
The Pulaski River Turtles took down the Bristol State Liners, 12-6, on Saturday night. A combination of hot bats and shut-down relief pitching helped propelled Pulaski to a dominating win on Agriculture Night. Pulaski got on the board early when an RBI single from left fielder TJ Fondtain put the
The Pulaski River Turtles took down the Bristol State Liners, 12-6, on Saturday night. A combination of hot bats and shut-down relief pitching helped propelled Pulaski to a dominating win on Agriculture Night.
Pulaski got on the board early when an RBI single from left fielder TJ Fondtain put the River Turtles up 1-0 after one. Bristol then answered back in the second, a sac fly from catcher Gage Adams brought in right fielder Sean Smith to tie it up. Bristol then took the lead when Pulaski walked with bases loaded, which made it 2-1 after two. Both teams then put up one run apiece in the third.
Bristol scored their run off a solo shot from third baseman Will Spears. Pulaski earned theirs off a ground out by third baseman Ryan Johnson to bring in second baseman Ryan Moerman. The game sat at 3-2 Bristol heading into the fourth. In the top of the fourth, Bristol extended its lead to four. The State Liners' first two runs came off the bat of center fielder Aaron Graeber, who homered to right-center field to make it 5-2. Then in the next at-bat, Smith homered to left-center field to make it 6-2.
The second half of the game was all Pulaski, who scored ten unanswered runs. The first run in the bottom of the fourth was off an RBI single from center fielder Rodney Green Jr. that brought in catcher Irvin Escobar, which made it 6-3. A pitcher error then brought in newly acquired Connor Fuhrman to make it 6-4. Moerman then hit a sacrifice fly to bring in Green Jr. to make it 6-5. Fondtain followed that up with an RBI triple to bring in first baseman Ryland Zaborowski and tie it up.
Pulaski then took the lead when right fielder Christian Smith hit an RBI single to bring in Fondtain and make it 7-6. Fondtain continued to make his mark on the game, wherein the fifth, he hit a bases-clearing double to make it 10-6. Then, after a pair of wild pitches, he came in to make it 11-6. The final run of the game came in the sixth, where a Green Jr. sac fly brought in shortstop Gage Goddard to make the final 12-6.
The win went to Patrick Sherron. Sherron went 2 1/3 innings, allowing just one hit, no runs, while walking just two and striking out five. The loss went to Marshall Raper, as he went 2/3 of an inning, allowing three earned runs off two hits and three walks. The Player of the Game went to TJ Fondtain, as he went 4-for-5 with five RBI. Pulaski looks for the sweep in the series finale against Bristol on Sunday