Johnson's grand slam leads Pulaski over Princeton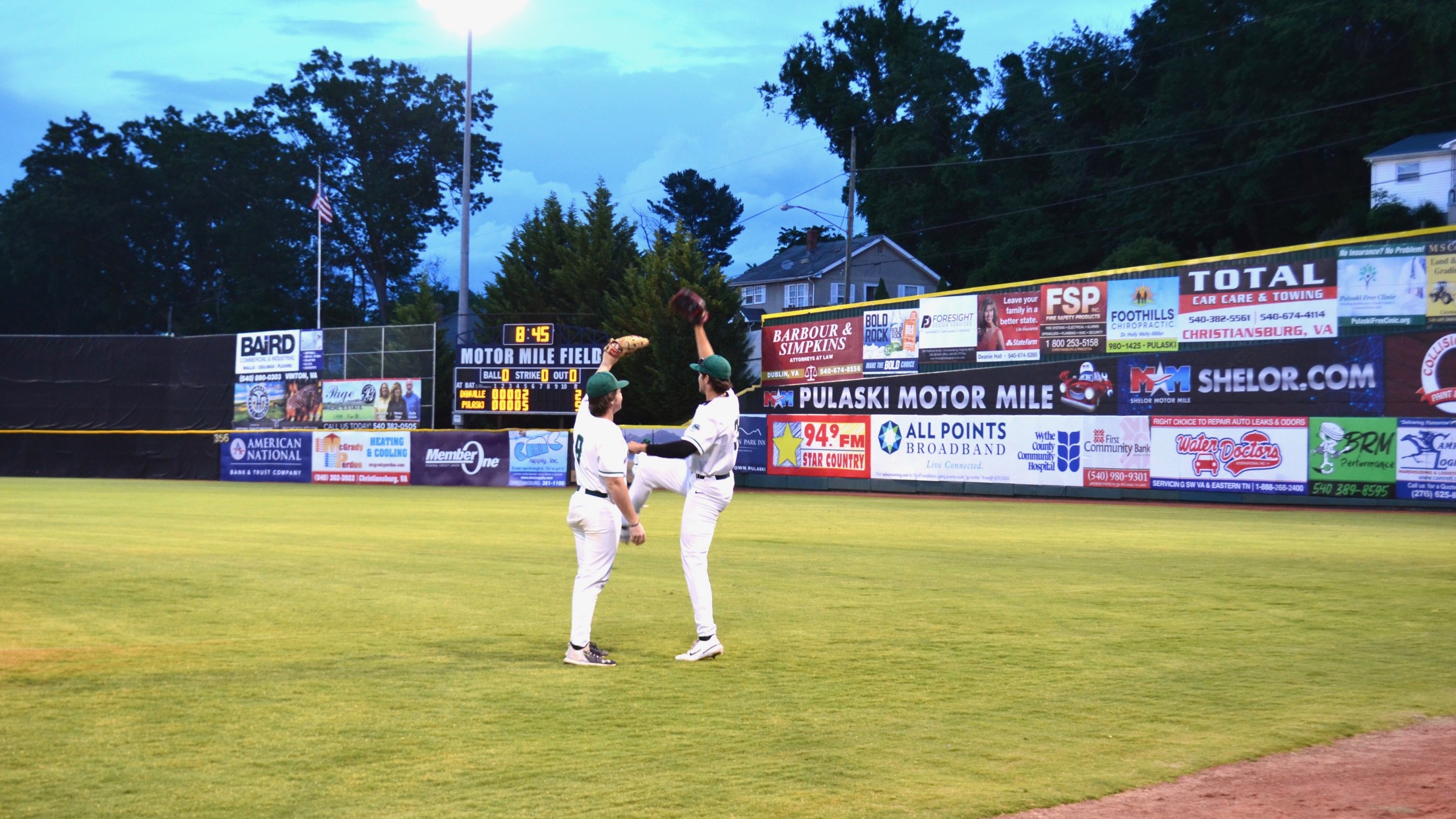 The Pulaski River Turtles remained undefeated against the Princeton WhistlePigs after a 6-4 win on Saturday night. The game looked to be a shootout early, but impressive relief pitching would be the game's story. Princeton jumped out to a three-run lead in the first, but a grand slam from third
River Turtles' comeback falls short against Greeneville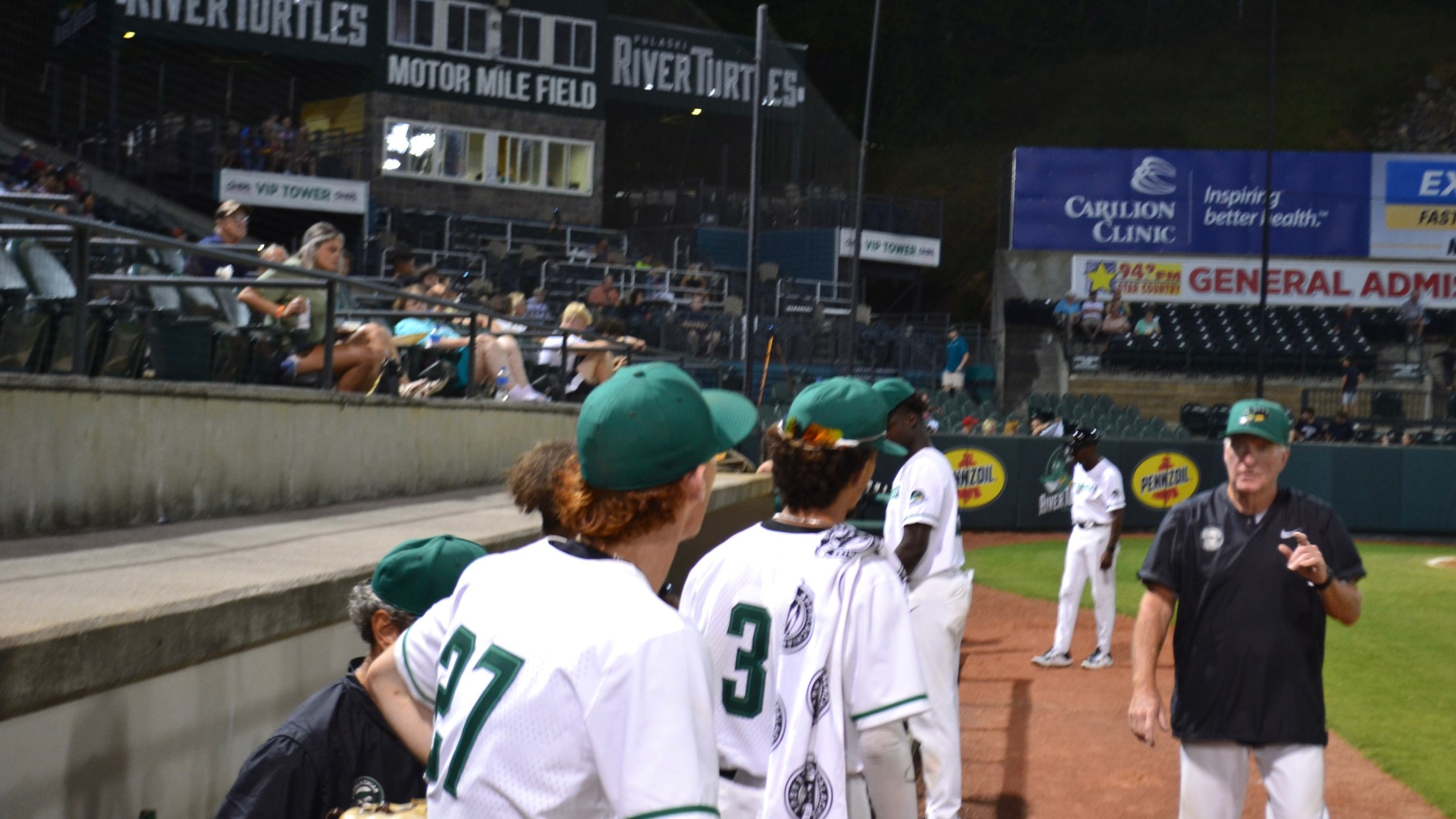 In a hard-fought battle, the Pulaski River Turtles fell to the Greeneville Flyboys, 8-7. Despite being down five, the River Turtles battled to tie it up heading into the ninth but came up just short. The Flyboys got on the board early, scoring a run in the top of the
River Turtles falls to the Flyboys, 9-4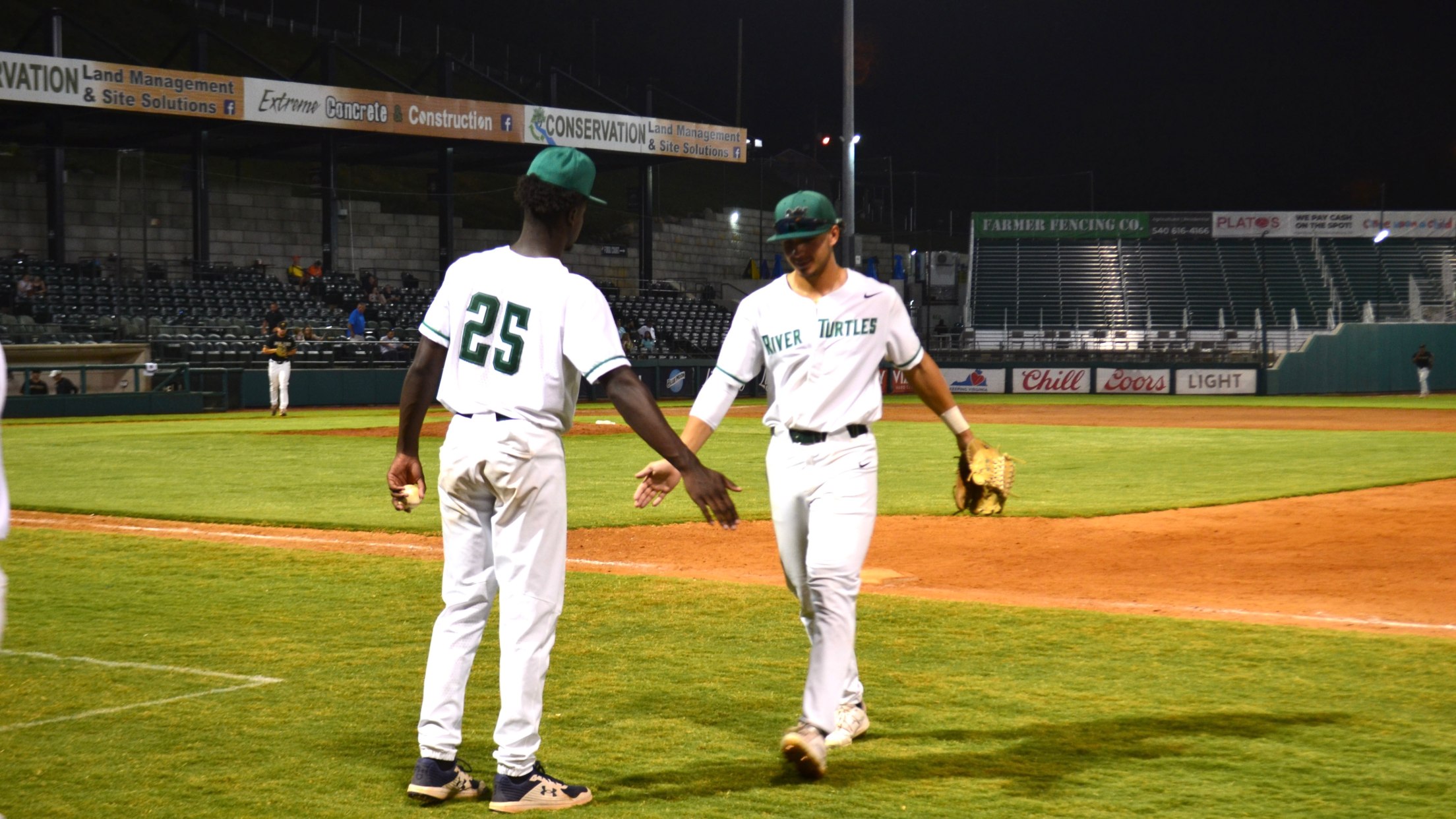 The Pulaski River Turtles fell to the Greeneville Flyboys, 9-4, on Tuesday night. Pulaski looked for revenge from the 2021 Championship, but unfortunate errors and inconsistent hitting spoiled that for them. While all four of Pulaski's runs came off home runs, they also struck out a combined 14 times. A
River Turtles drop high-scoring affair to Johnson City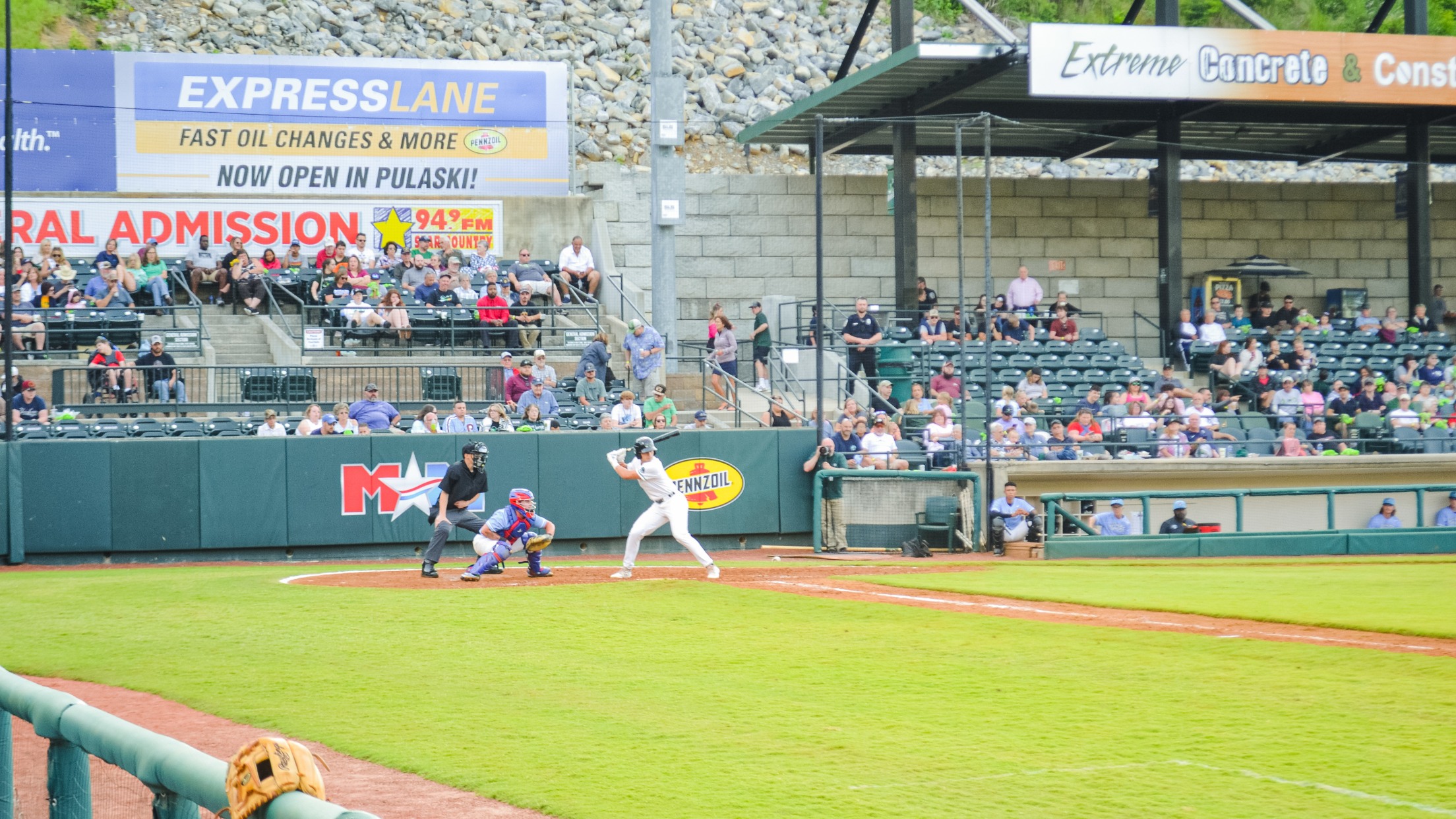 On Wednesday night, the Pulaski River Turtles fell to the Johnson City Doughboys, 22-13. If you are a fan of offense, this was the game to watch, with 32 combined hits and 35 combined runs. The game would be Pulaski's highest-scoring outing this season, but it still proved to be
River Turtles complete two-game sweep over Danville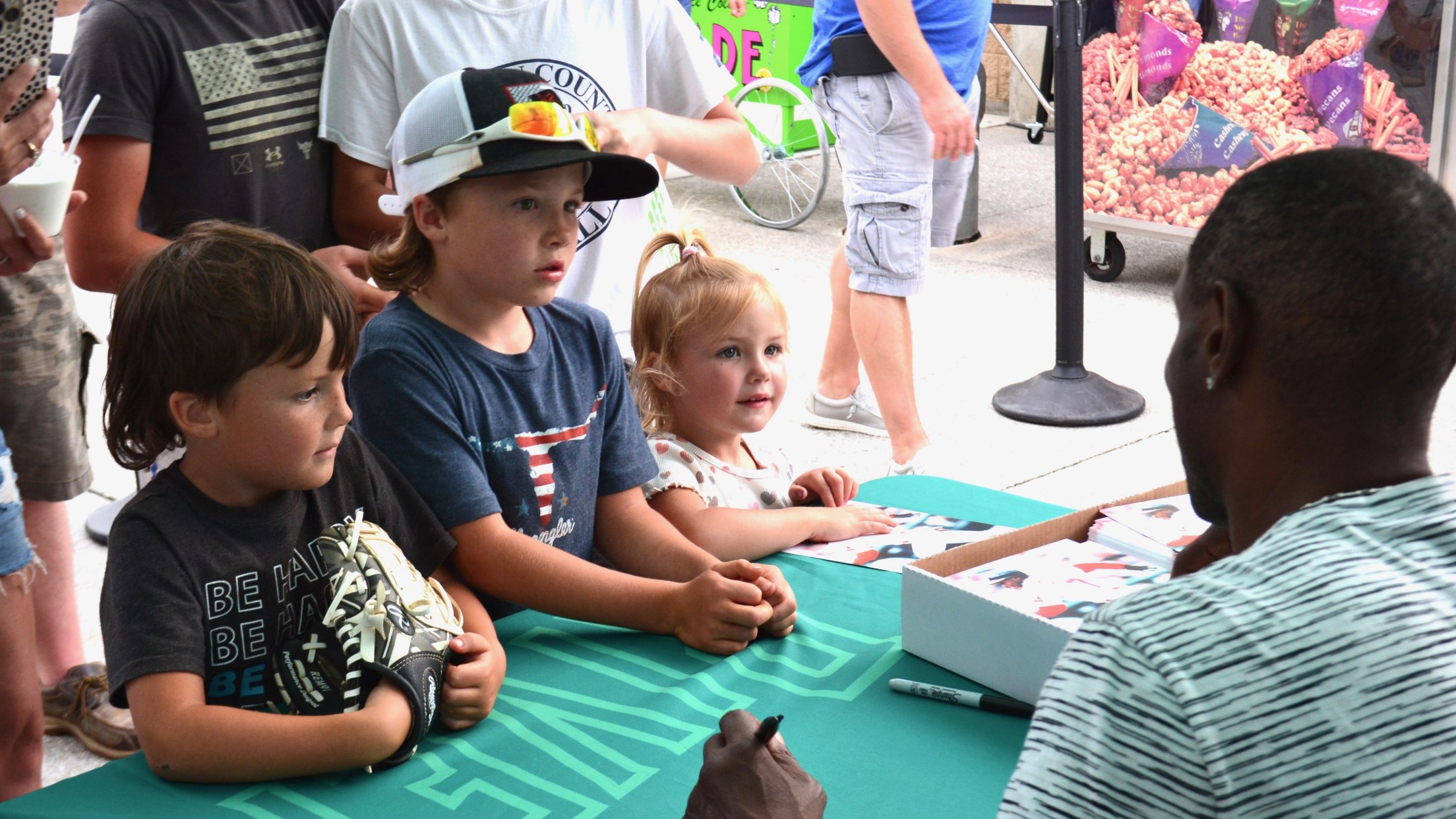 On Kenny Lofton night, the Pulaski River Turtles completed the sweep against the Danville Otterbots in a 6-2 win. For the second game in a row, a Virginia native was on the mound for Pulaski (6-4). This time, Gate City native Mason Barnett earned the start. Barnett cruised through 4
River Turtles extend win streak to three after win over Danville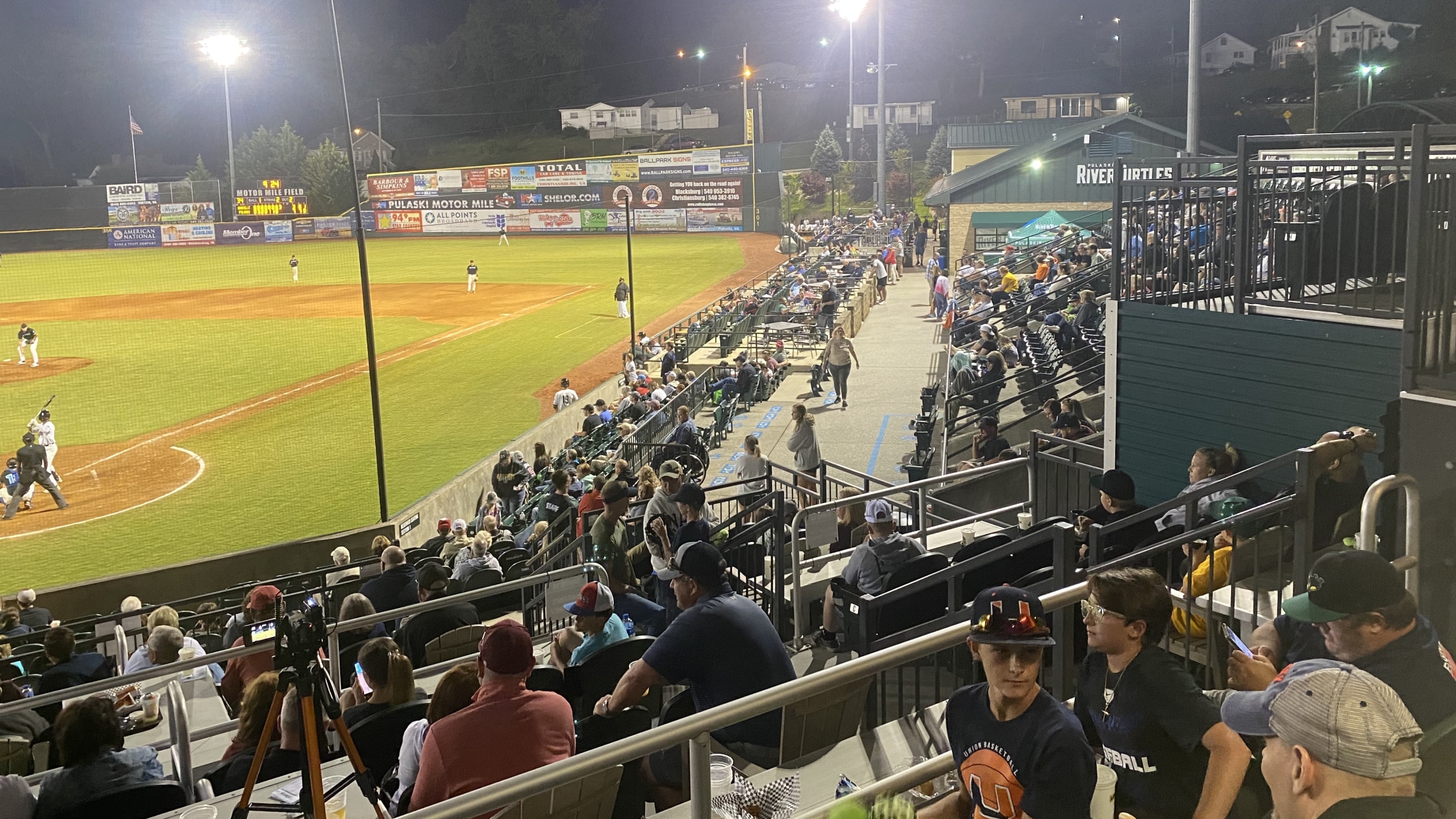 The Pulaski River Turtles increased their win streak to three with a 7-3 win over the Danville Otterbots on Friday. The story going into the game would be the Appalachian League debut for the hometown kid, pitcher Avery Mabe. Mabe would receive a warm welcome from the home crowd, with
River Turtles continue successful homestand with win over Princeton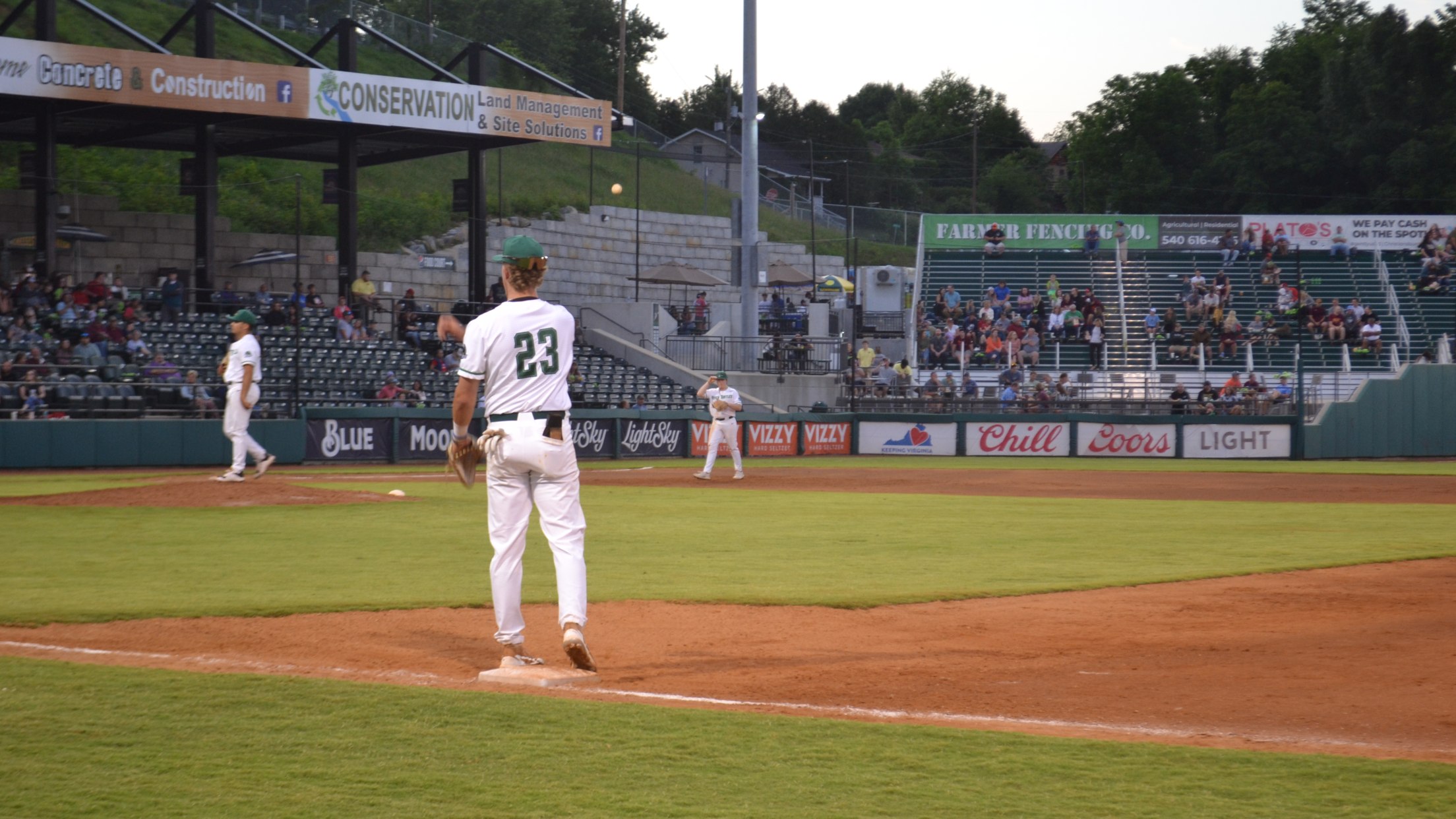 Success continues as the Pulaski River Turtles take down the Princeton WhistlePigs in a 9-3 win on Thursday. Princeton and Pulaski would both have ten hits on the night, but four errors and stranded runners would cost the game for the WhistlePigs. Just like the night prior, the second inning
River Turtles start homestand with win over Princeton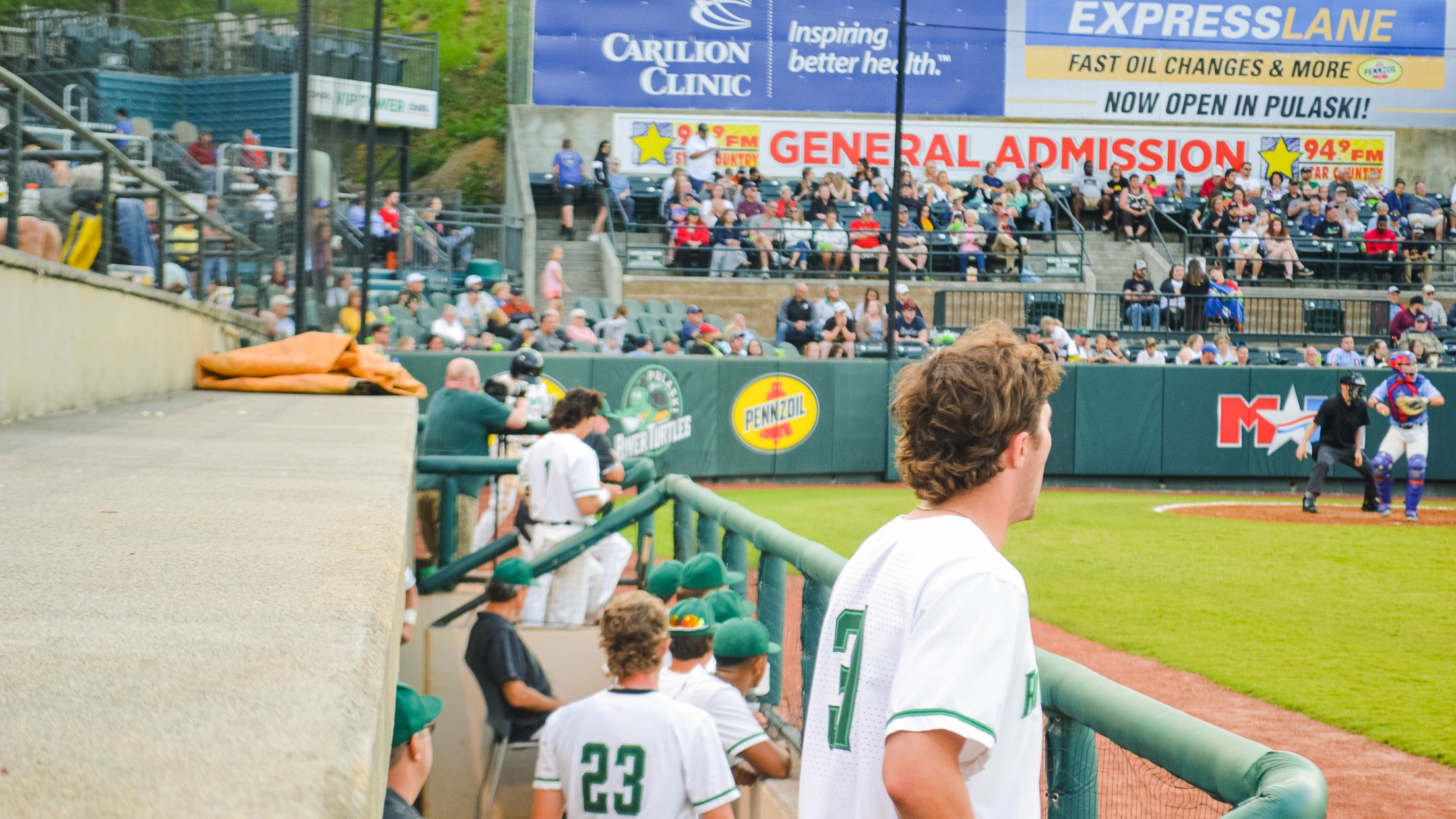 The Pulaski River Turtles kicked off their homestand on a high note with a 5-2 win over the Princeton WhistlePigs. The second inning would be the night's highlight, with all runs coming in that inning. The WhistlePigs would score two in the top of the inning, the first off an
River Turtles fall to Sock Puppets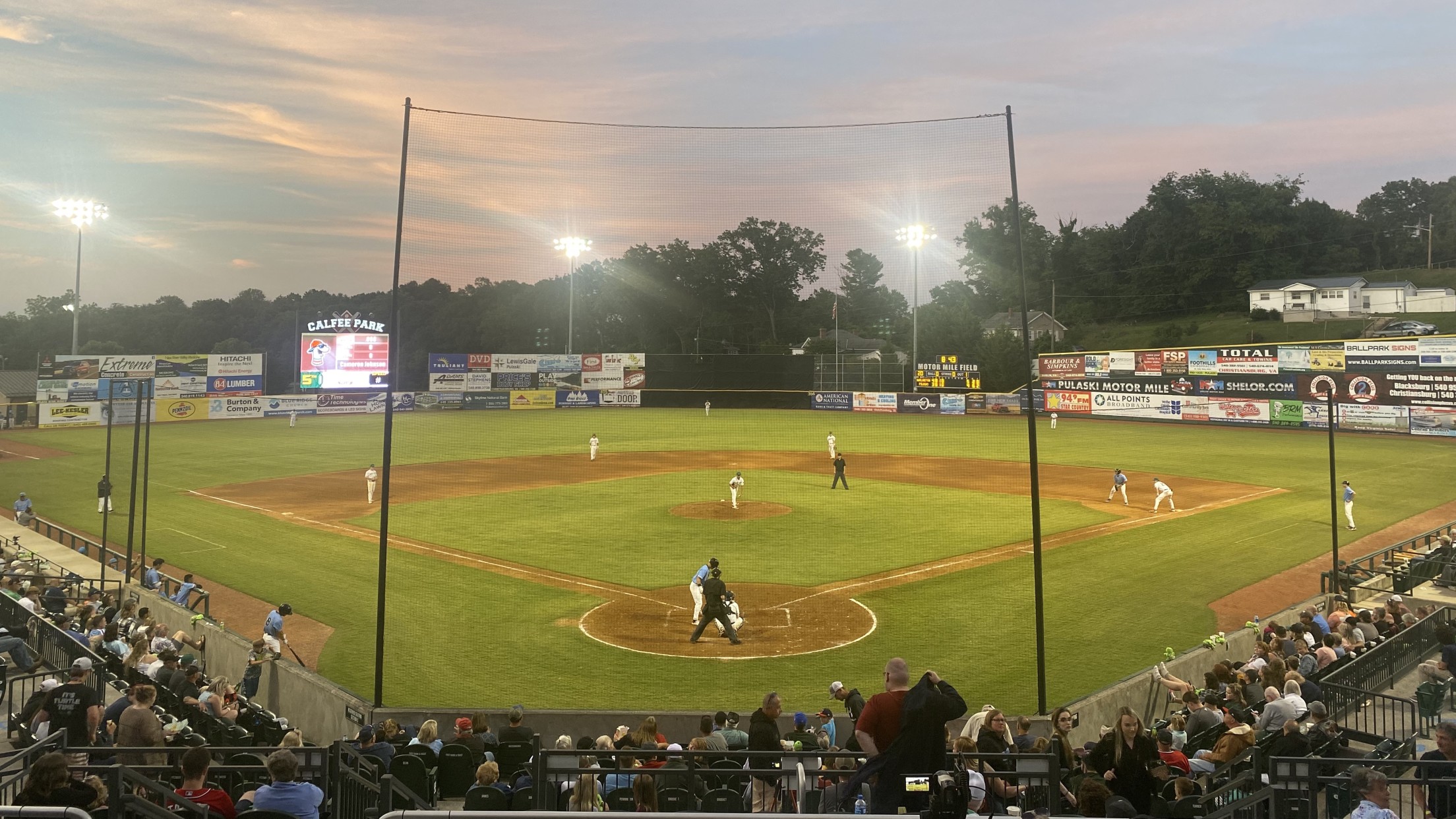 The Pulaski River Turtles fell to the Burlington Sock Puppets, 7-5, on Friday night at Calfee Park. Early pitching struggles and stranded runners would be the downfall for the River Turtles in this contest. Burlington picked up right where they left off on Thursday. After a pair of errors and
River Turtles drop season opener to Sock Puppets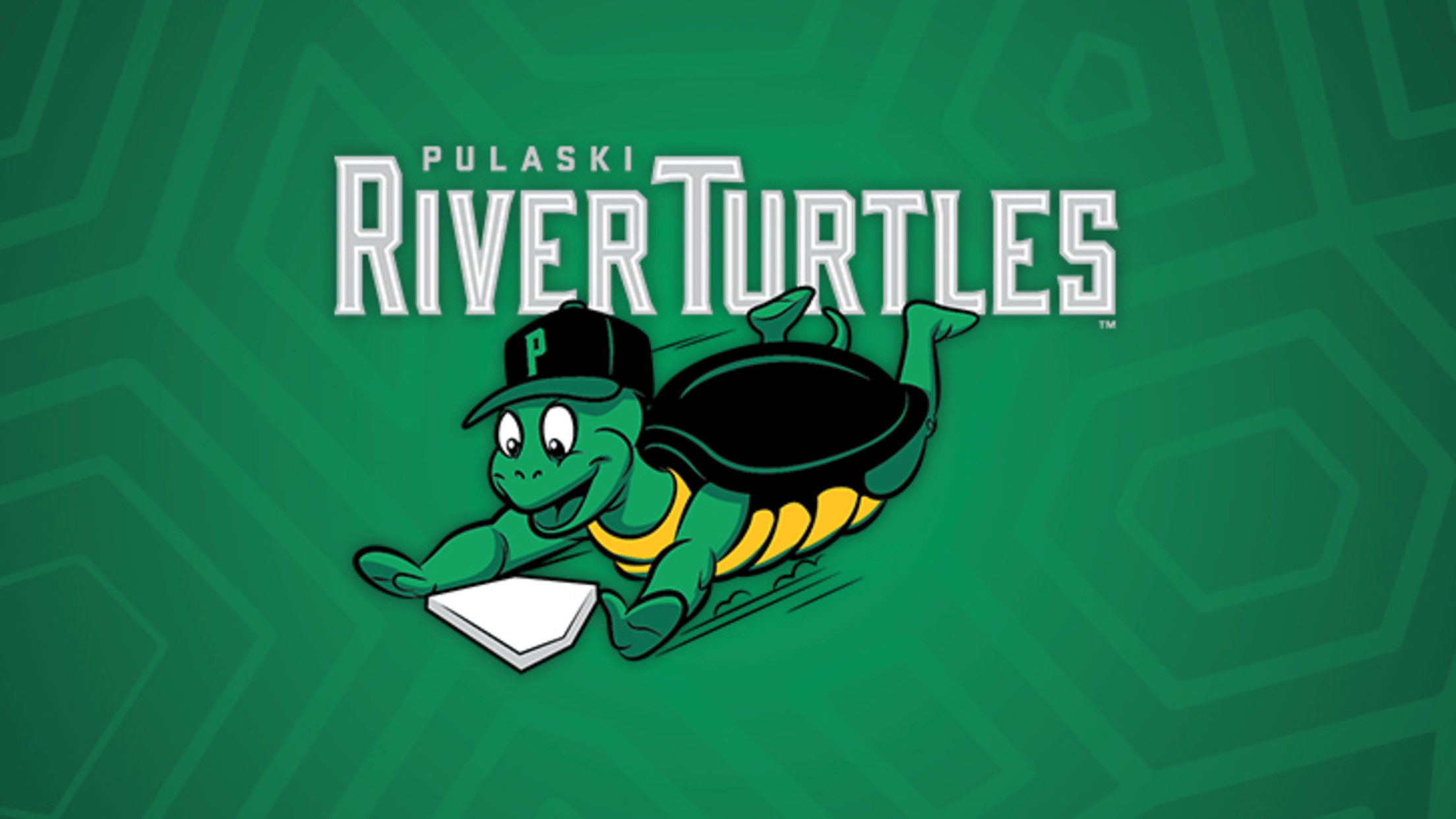 The Pulaski River Turtles dropped their season opener against the Burlington Sock Puppets in a 4-3 loss Thursday night. Burlington got on the board quickly, with a wild pitch bringing in Kole Myers to make it 1-0 after one inning of play. The early deficit didn't discourage Pulaski, as catcher
Appalachian League introduces new extra-innings format
Seven-inning Sundays to return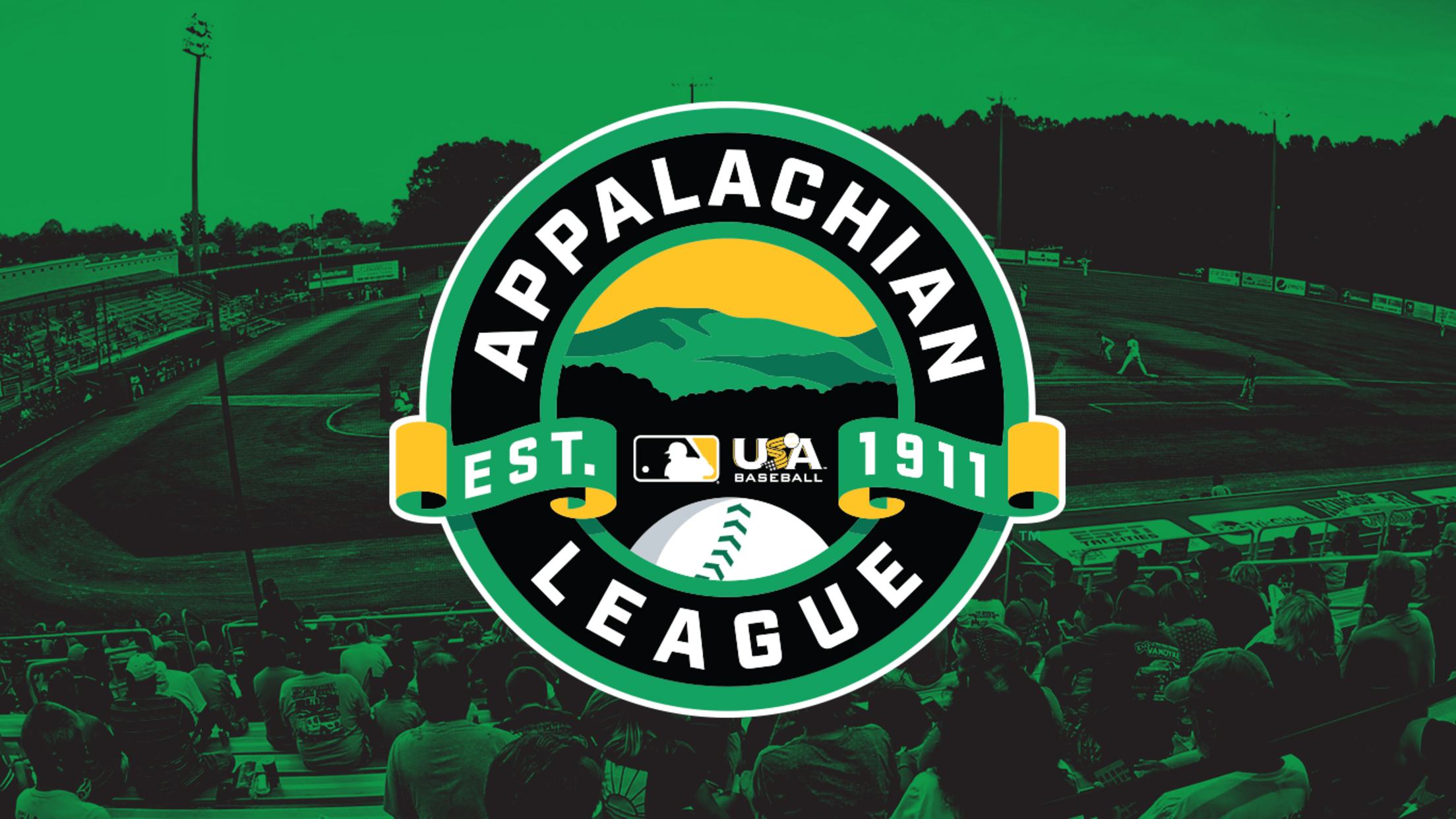 CHAPEL HILL, N.C. — The Appalachian League announced the addition of a "sudden death" extra-innings rule and the return of seven-inning games on Sundays. EXTRA INNINGS: Similar to the Frontier League and MLB Draft League, the Appalachian League will implement a "sudden death" extra-innings format. During the plate meeting prior
Calfee Park announces promotional nights calendar
The 2022 Pulaski River Turtles home schedule is brimming with family fun!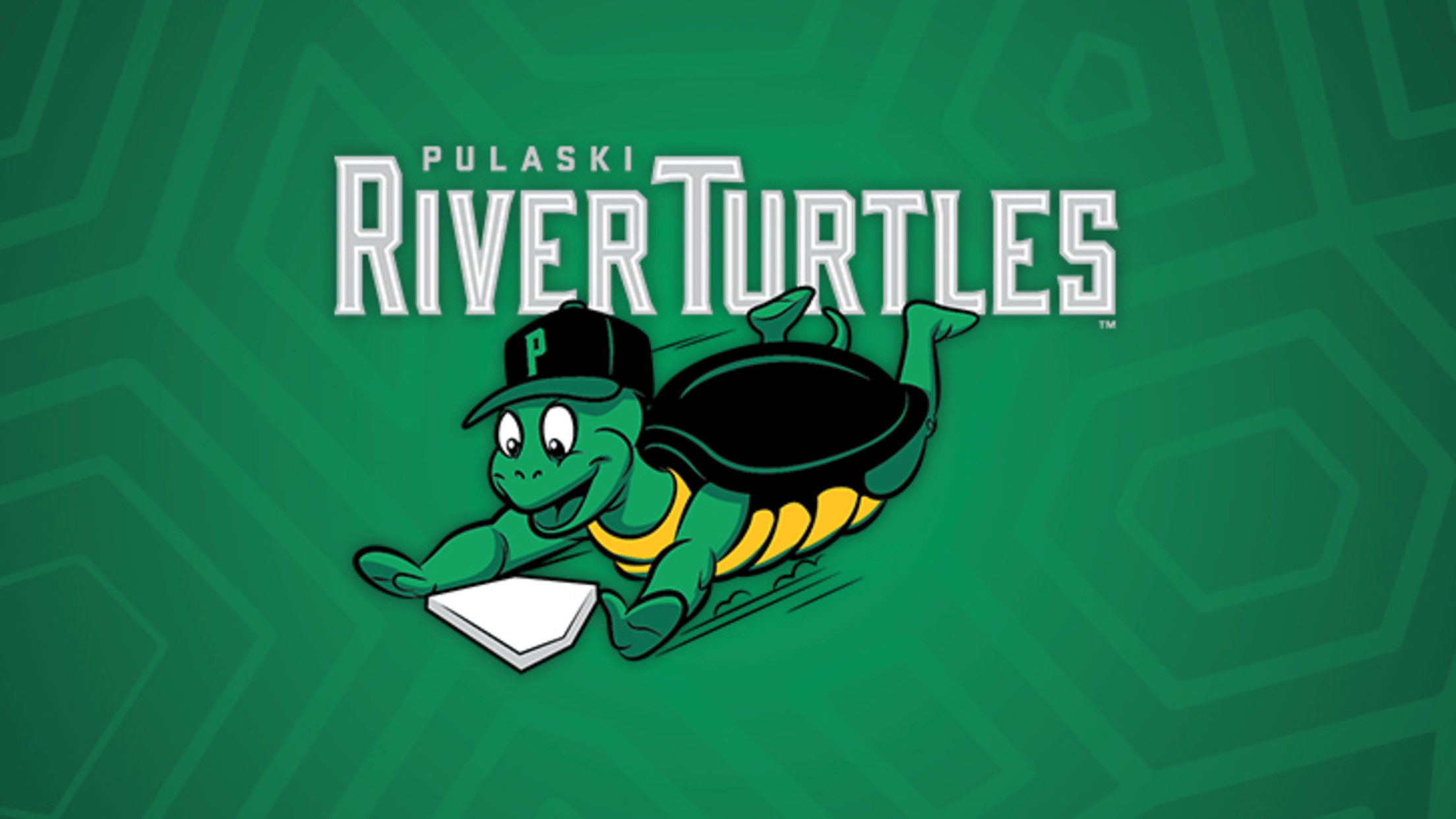 In conjunction with the launch of individual game night ticket sales, Calfee Park Baseball, Inc. and the Pulaski River Turtles have released its 2022 promotional nights calendar. The expansive list of promotional nights includes traditional favorites such as Agriculture Night, the return of the popular Saddle-Up Sunday cowboy-themed night and
Calfee Park to host spring college baseball games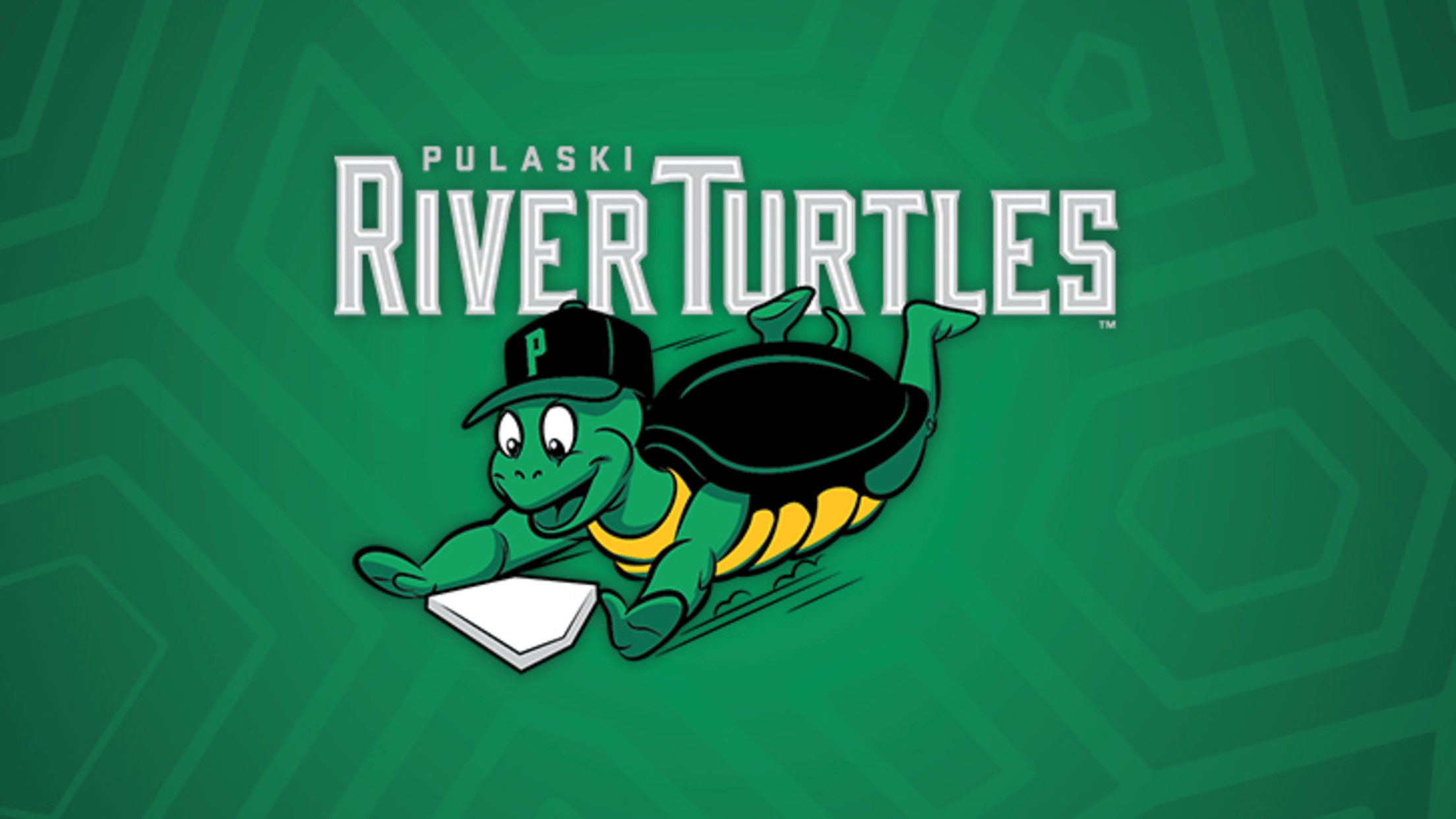 [Updated: April 26] Calfee Park has partnered with two nearby colleges to host a slate of spring college baseball games during the month of April. Roanoke College will be playing three games over two days, and WVU Institute of Technology will also play a trio of games over two days.
ESPN Blacksburg to broadcast River Turtles games
Ryan Wilkes to helm River Turtles broadcasts in 2022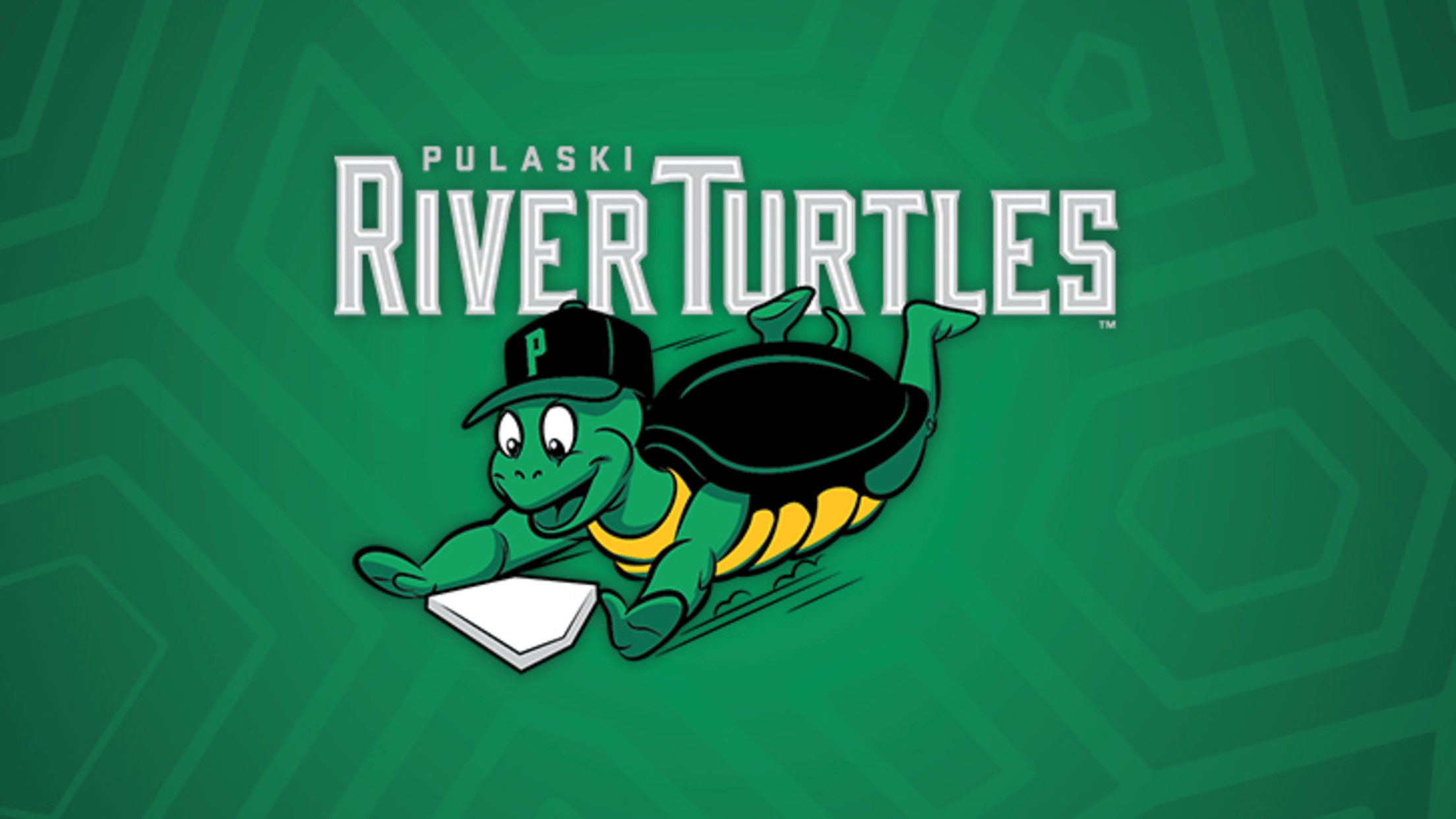 PULASKI, Va. – The Pulaski River Turtles have extended their broadcast partnership with ESPN Blacksburg, making the local affiliate of the worldwide leader in sports the home of Pulaski River Turtles baseball for the 2022 season. Calfee Park Baseball has partnered with ESPN Blacksburg to broadcast the entire 58-game regular
Crist to captain River Turtles again in 2022
Pitching coach Ted Power, hitting coach Roger Hill also returning for second season in Pulaski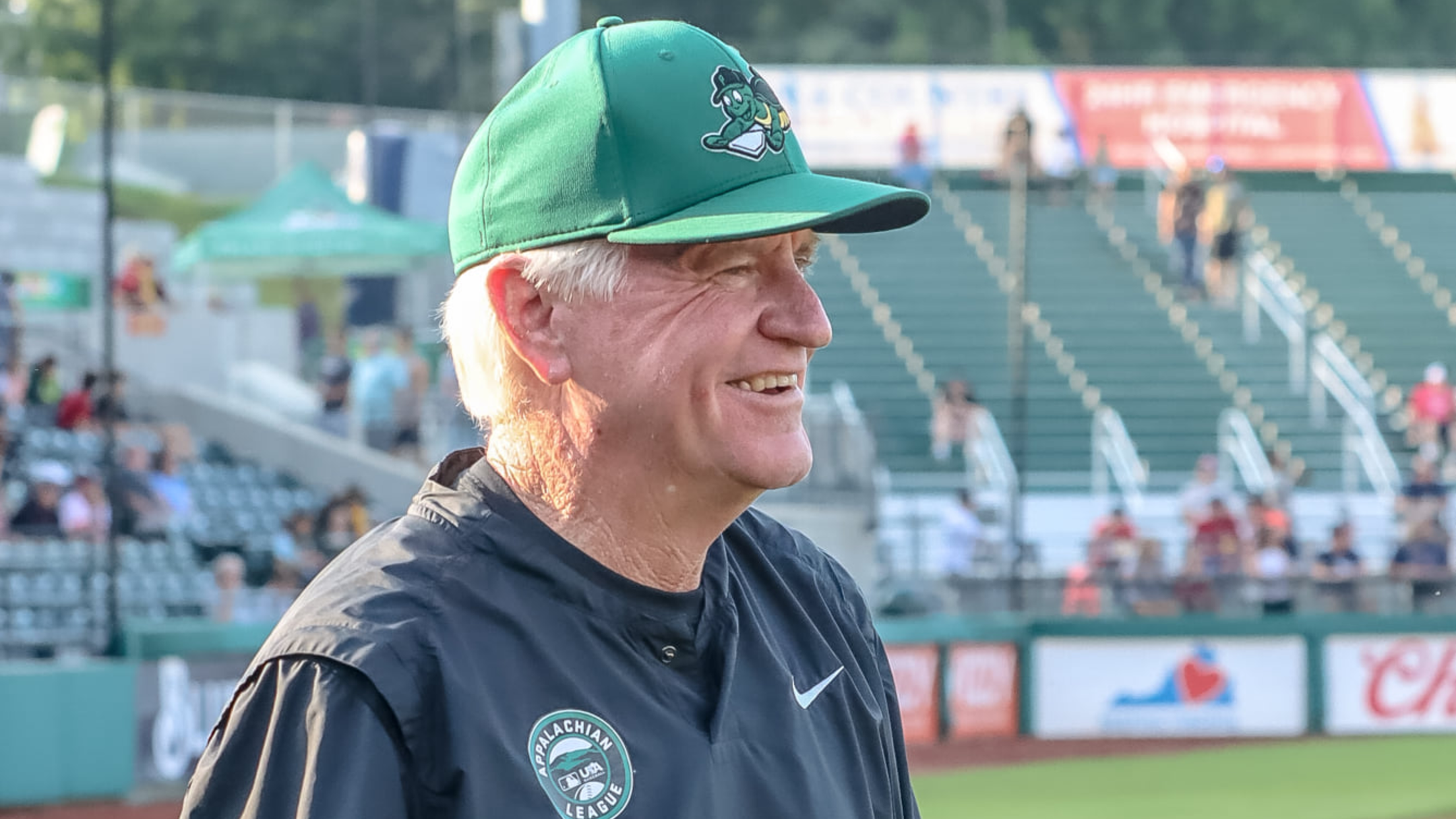 PULASKI, Va. – He notched 32 wins, captured the East Division Championship and reached the Appalachian League championship game in his first season as the manager of the Pulaski River Turtles. It's no wonder Clark Crist can't wait to get back in the game. "I'm excited to get back to
Appalachian League participates in MLK Week of Service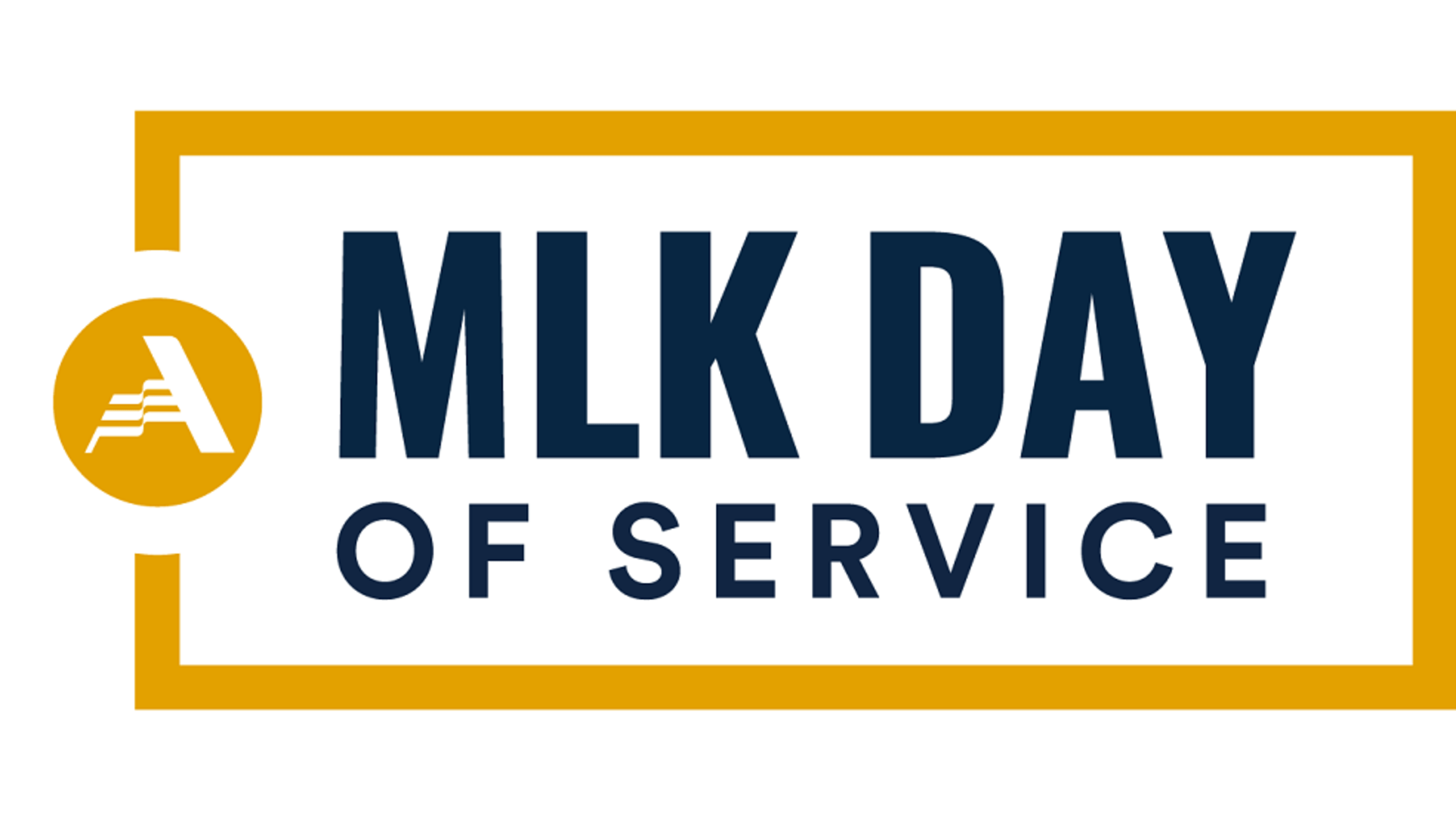 CHAPEL HILL, N.C. - Appalachian League executives participated in a Week of Service, volunteering in 11 communities across North Carolina, Tennessee, Virginia and West Virginia. Jan. 17, 2022 marked the 27th annual MLK Day of Service. Tabbed as a "day on, not a day off" to celebrate the life and
Ticket prices set for Pulaski River Turtles' 2022 season
Season tickets & boxes on sale Feb. 14; 2021 Season ticket holders & box holders can now renew seats for 2022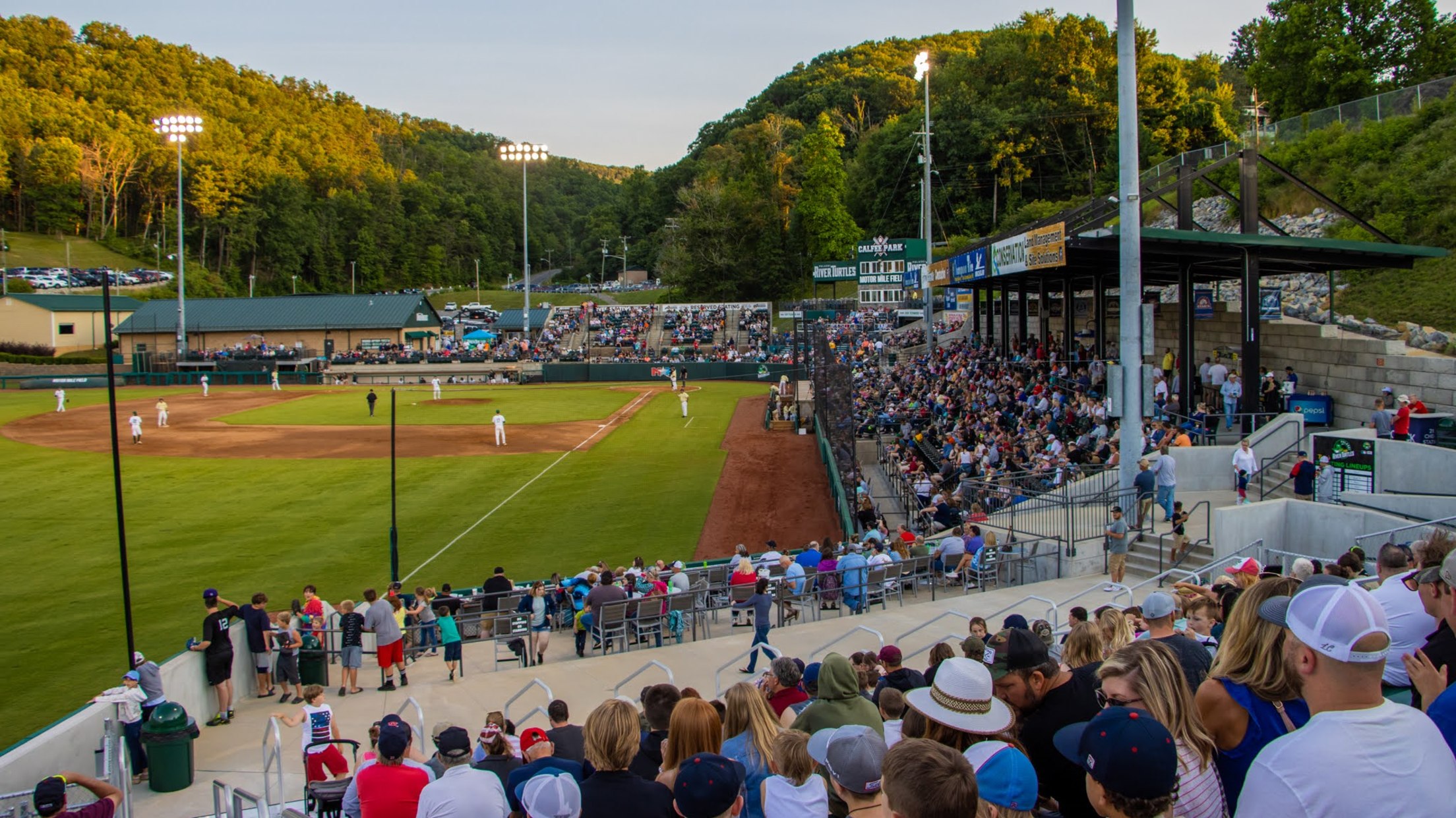 Calfee Park and the Pulaski River Turtles have announced season ticket prices and individual game night ticket prices for the 2022 season. The 2022 ticket pricing structure coincides with an updated seating chart layout. New for the 2022 season, fans will be afforded the opportunity to purchase reserved seats for
Pulaski River Turtles release 2022 schedule
Opening Night set for June 2 at Calfee Park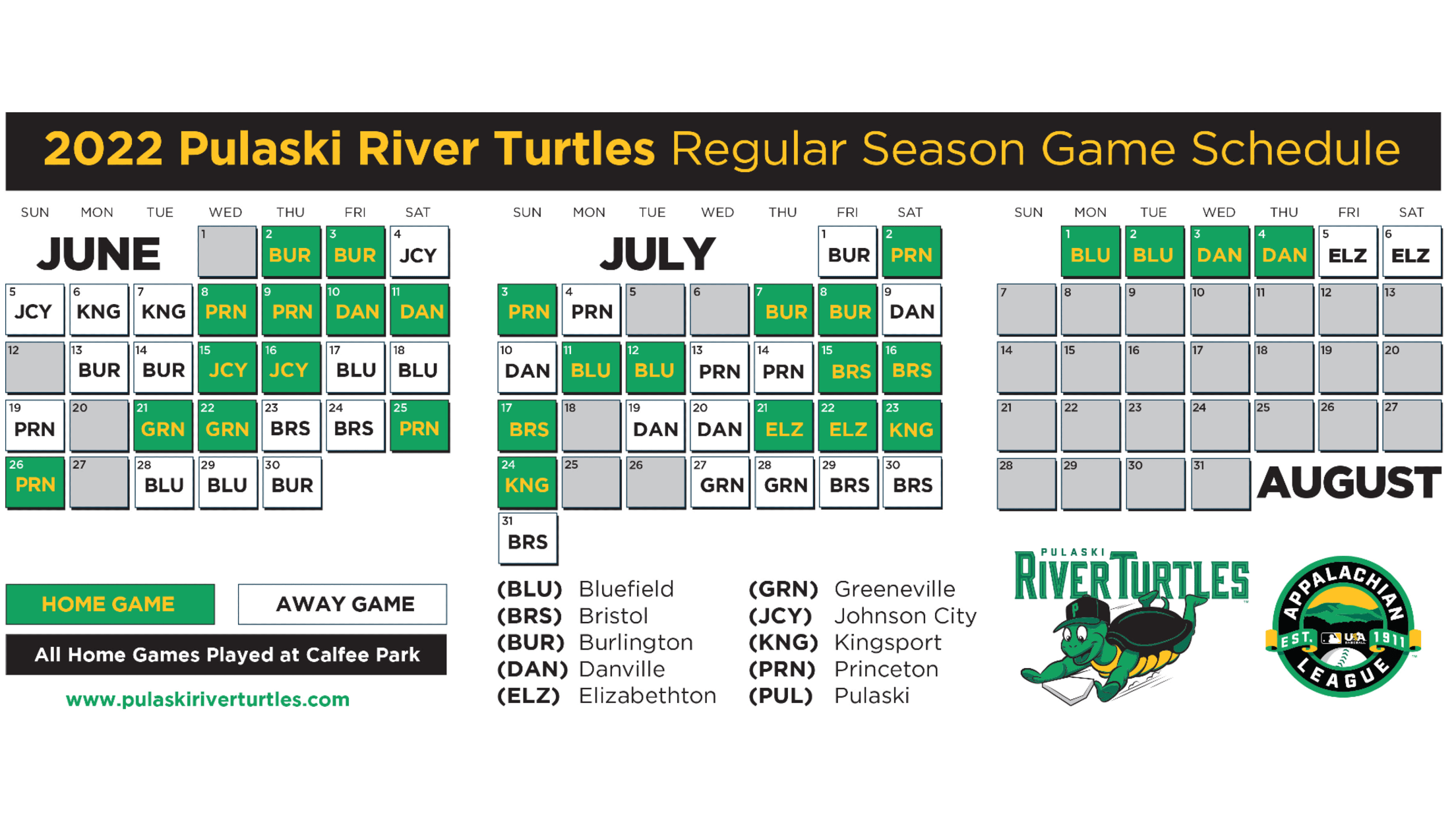 PULASKI, Va. – A new season of Pulaski River Turtles baseball is slated to begin Thursday, June 2 with Opening Night at Calfee Park. The 2021 Appalachian League East Division champions will begin the defense of their division crown against the Burlington Sock Puppets. Released today, the 2022 Pulaski River
Appalachian League announces 2021 executive awards
Greeneville general manager Kat Foster named Executive of the Year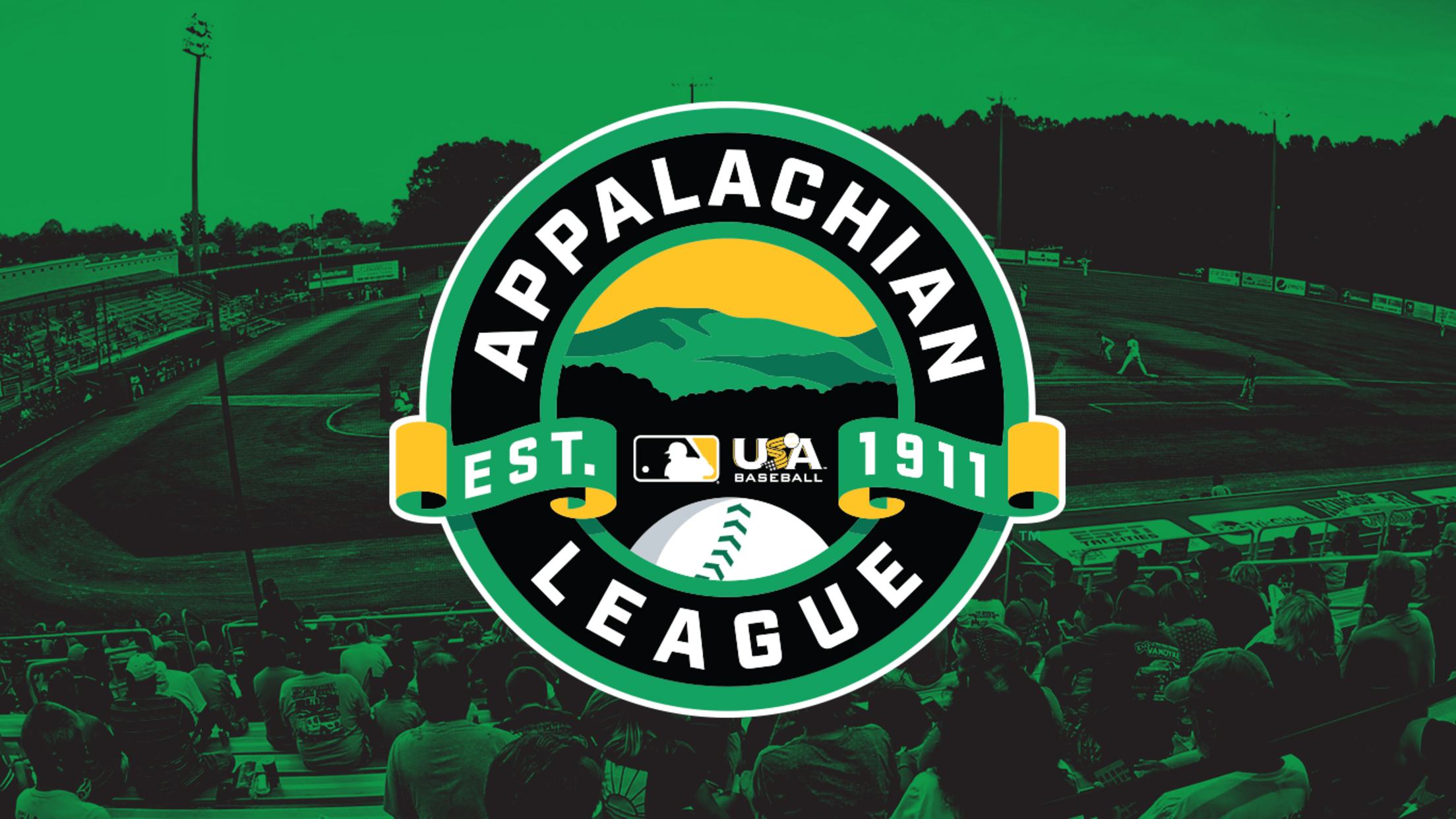 CHAPEL HILL, N.C. -- The Appalachian League today announced its end-of-year awards for the 2021 season. Executive of the Year—Kat Foster, Greeneville Flyboys Kat Foster, general manager of the Greeneville Flyboys, has been named the 2021 Appalachian League Executive of the Year. The award is presented to the one executive
Flyboys walk-off to win 2021 Appy League Championship
Williams' walk-off double lifts Greeneville past Pulaski, 9-8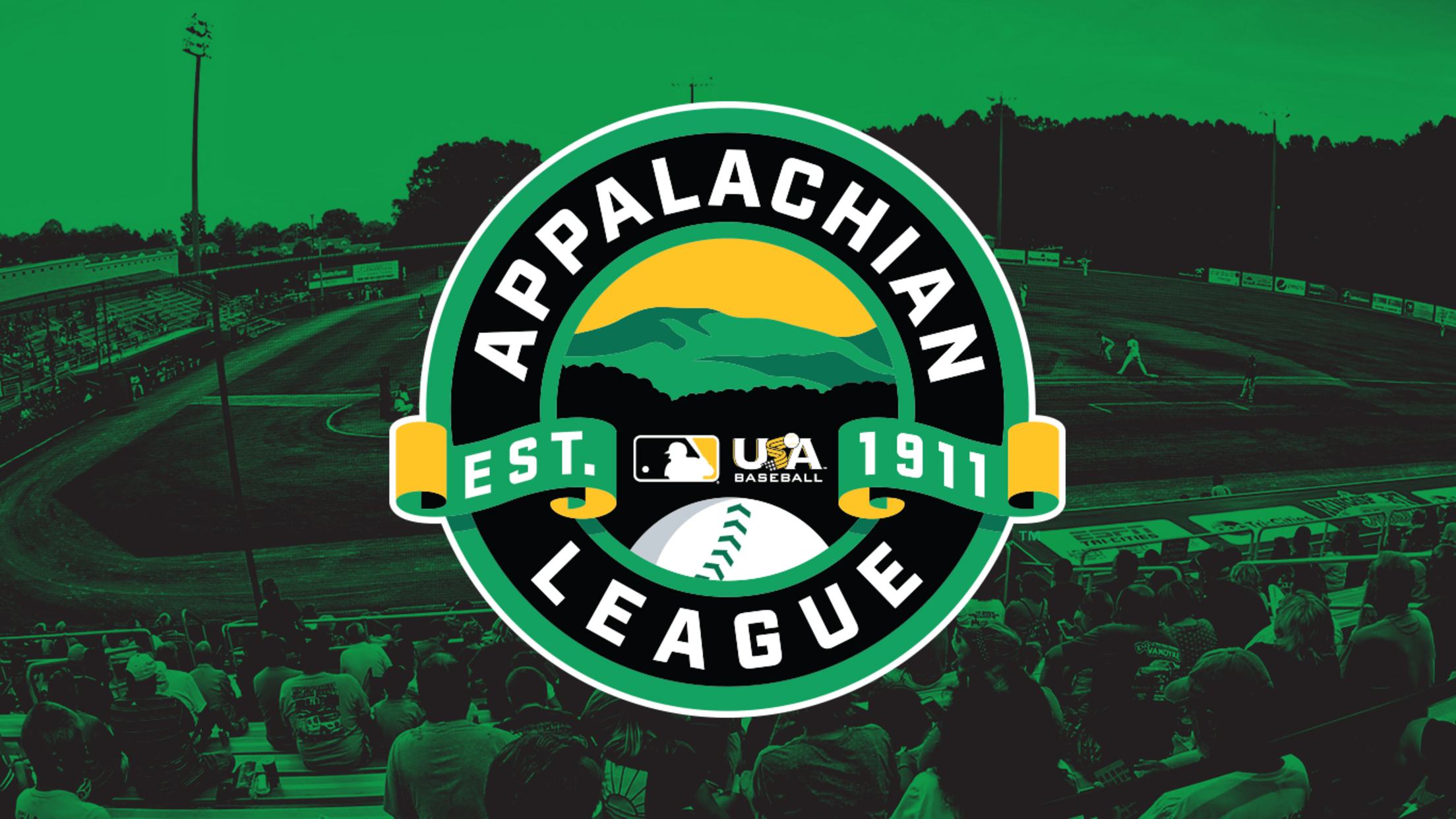 GREENEVILLE, Tenn. – Chris Williams hit a walk-off, two-run double in the bottom of the ninth inning to lead Greeneville past Pulaski, 9-8, in the 2021 Appalachian League Championship Game on Monday night at Pioneer Park in Greeneville, Tenn. The Flyboys close out the 2021 season with a 34-16-1 record,
Graham, Reed earn season's final Appalachian League weekly honors
Deric Graham and Lucas Reed were named Appy League Player and Pitcher of the Week, respectively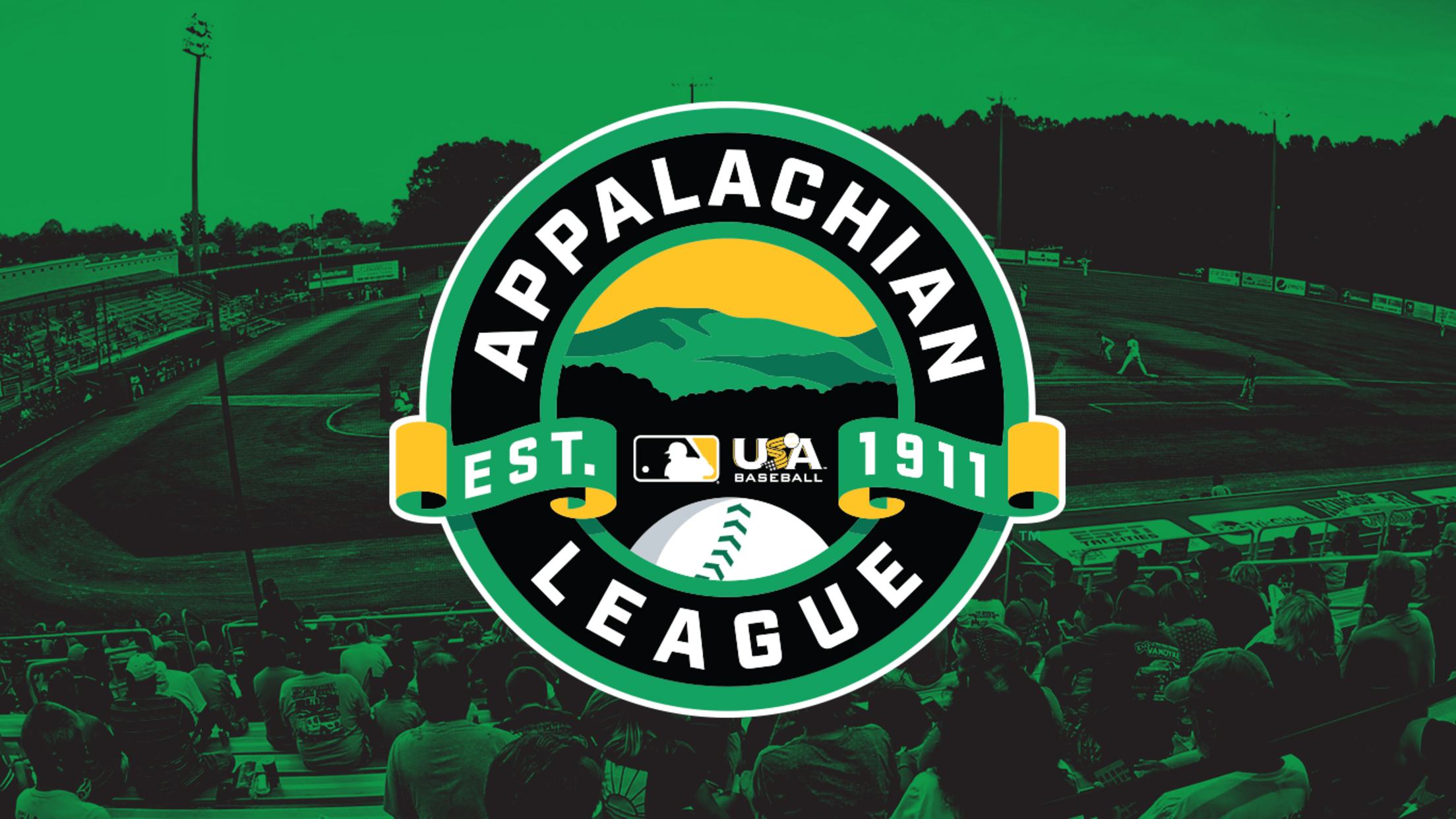 CHAPEL HILL, N.C. – The Appalachian League announced that Elizabethton's Deric Graham and Pulaski's Lucas Reed were named the season's final Player and Pitcher of the Week, respectively. Graham batted .583 (7-for-12) with a pair of home runs in four games this week to lead Elizabethton's offensive attack. The catcher
Calfee Park announces general admission changes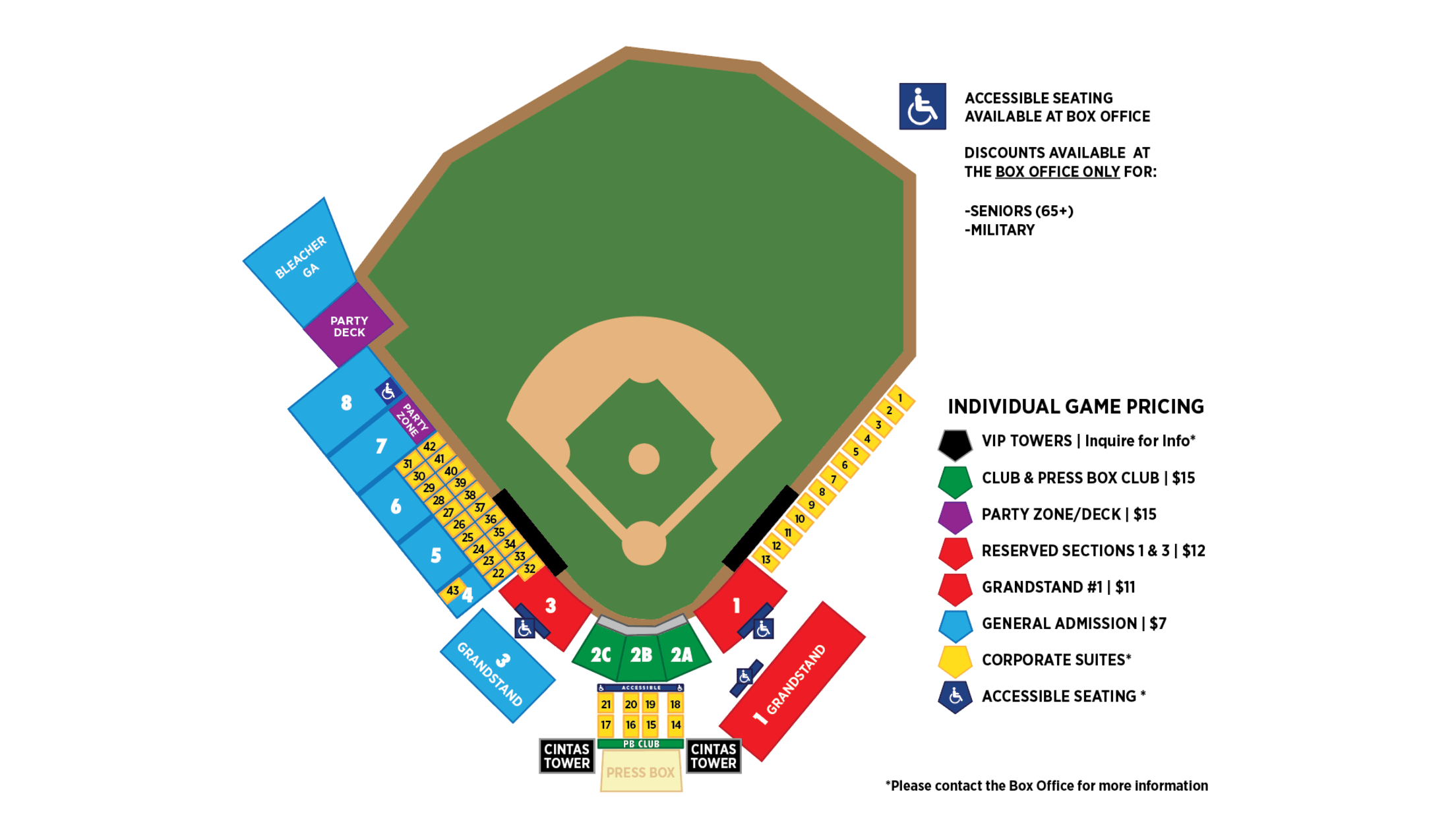 Fan feedback is important to us, and we have responded with exciting news! Beginning Wednesday, June 8, and for the remainder of the 2022 season, third base canopy sections 4 through 8 will return to the original General Admission seating section layout! First come, first served General Admission seating in
Carapellotti, Cornelius earn season's first Appalachian League weekly honors
Owen Carapellotti and Matthew Cornelius were named Appy League Player and Pitcher of the Week, respectively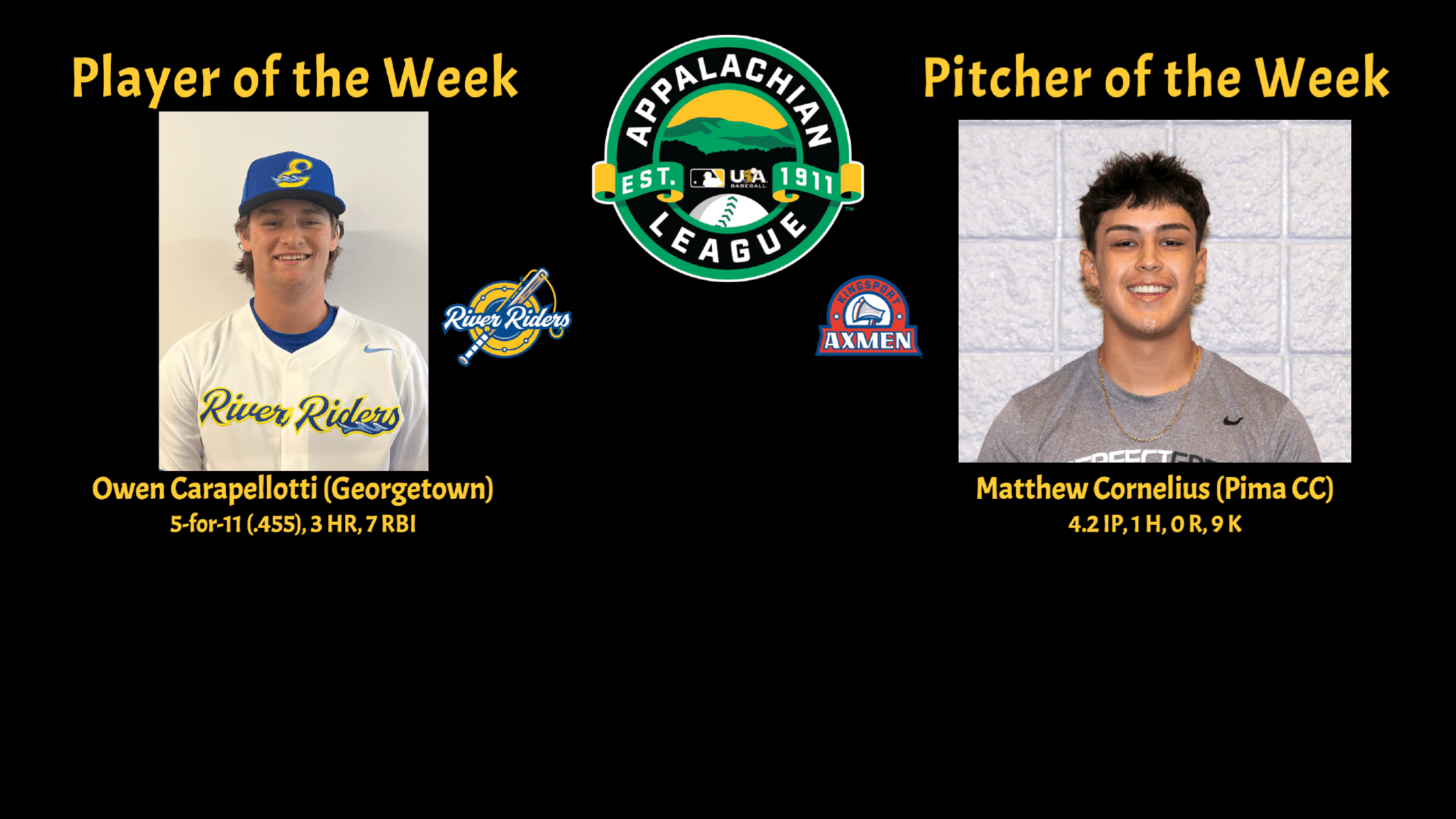 CHAPEL HILL, N.C. -- The Appalachian League announced that Elizabethton's Owen Carapellotti and Kingsport's Matthew Cornelius were named the season's first Player and Pitcher of the Week, respectively. Carapellotti hit .455 (5-for-11) with three home runs and seven RBI in three games for the River Riders. He also scored five
Hernandez, Johnson earn honors as Pulaski sweeps Appy League awards
Paco Hernandez and Ryan Johnson earned Pitcher and Player of the Week awards, respectively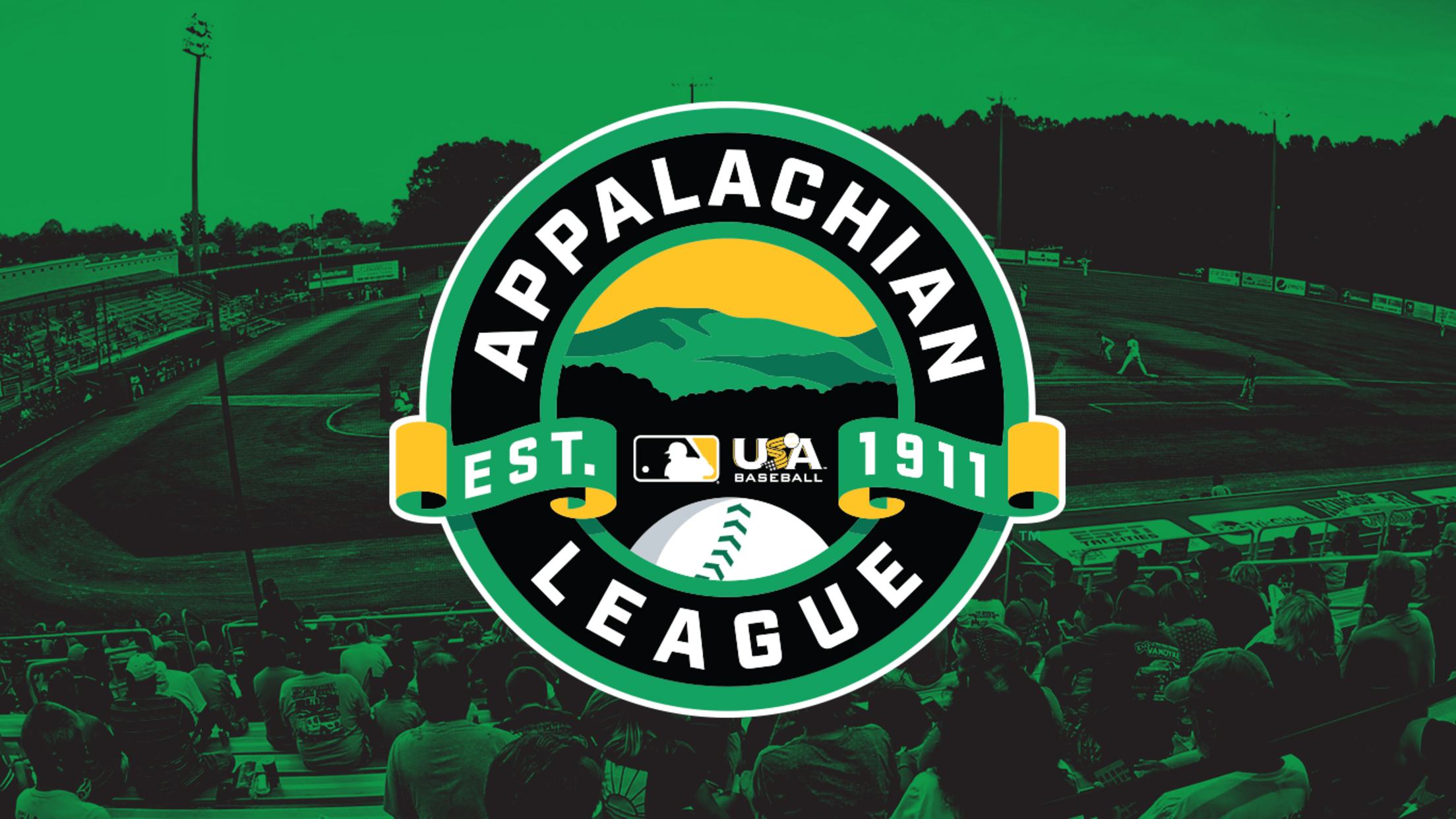 CHAPEL HILL, N.C – After a 5-1 week that saw the Pulaski River Turtles soar into second place in the East Division, right-handed pitcher Paco Hernandez and catcher/infielder Ryan Johnson earned Appy League Pitcher and Player of the Week, respectively. Hernandez tossed a seven-inning, complete-game shutout in Sunday's 4-0 win