Pulaski falls to Princeton in series finale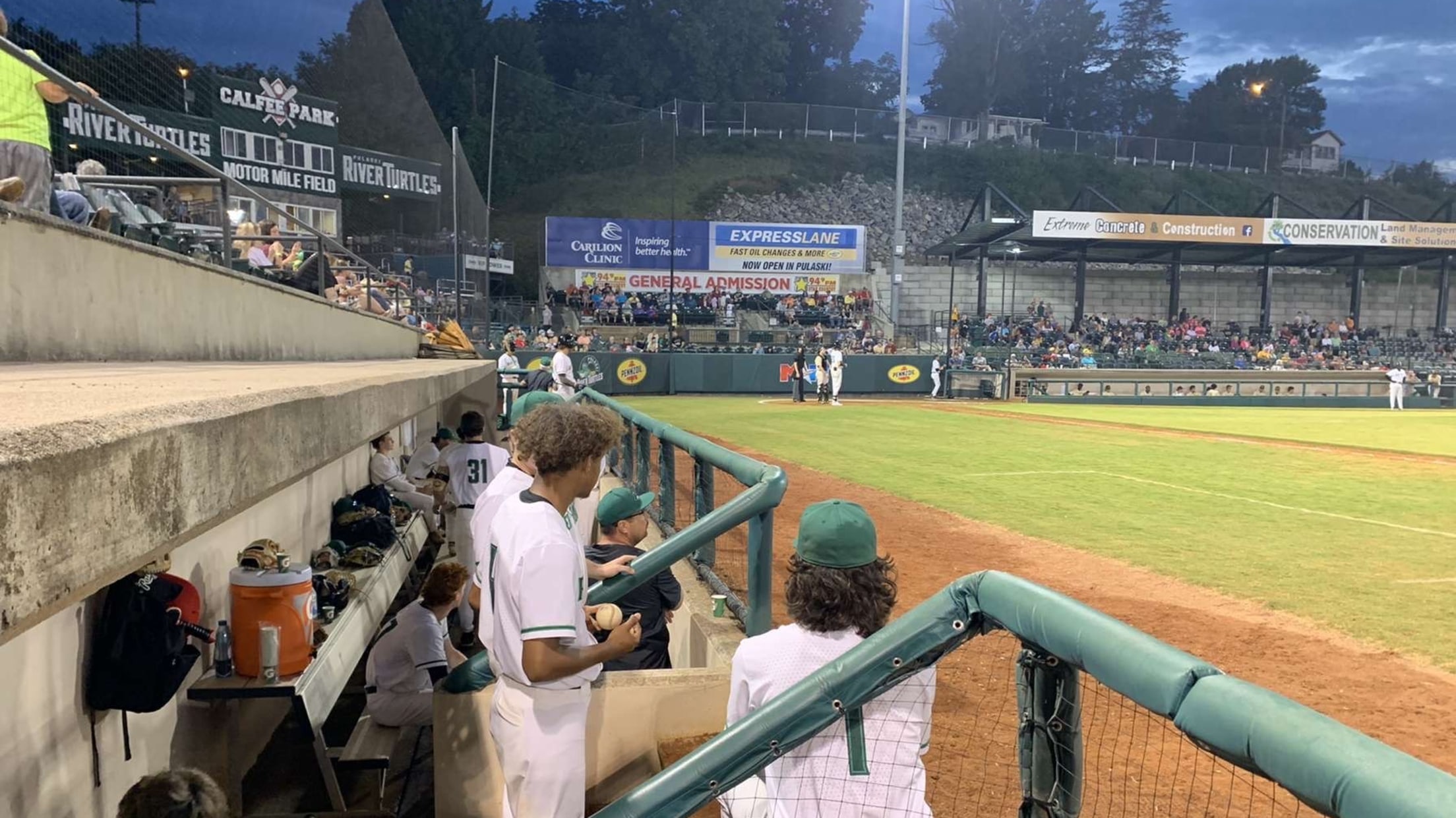 The Pulaski River Turtles fell to the Princeton WhistlePigs, 6-4, on Sunday in seven-innings. Pulaski falls back to under .500, sitting at a record of 11-12, while Princeton now stands at 10-13. Pulaski had many scoring opportunities throughout the game, but the ten runners they left on base would cost
The Pulaski River Turtles fell to the Princeton WhistlePigs, 6-4, on Sunday in seven-innings. Pulaski falls back to under .500, sitting at a record of 11-12, while Princeton now stands at 10-13.
Pulaski had many scoring opportunities throughout the game, but the ten runners they left on base would cost them the win.
Princeton would be the first to get on the board, with a fielder's choice to bring in designated hitter Mitchell Okuley to make it 1-0 after three.
Princeton would extend their lead to three off a two-run single from Okuley in the fourth.
Pulaski would answer back in the bottom of the inning, scoring two runs. The first run came off an RBI double from catcher Irvin Escobar, and the second came from an RBI sac fly from center fielder Rodney Green Jr. to bring home Escobar.
In the top of the sixth, Princeton would extend their lead after homers from outfielder Jesse Robinson (solo shot) and catcher Gardner Lawrence (two-run homer) to make the game 6-2.
Pulaski would cut that lead down to three off an RBI groundout from designated hitter Konner Kinkade to bring in Escobar.
In the bottom of the seventh, Pulaski would find themselves with the bases loaded, but they only managed to bring in one run and make the final 6-4. That run would come off an RBI groundout from pinch hitter Christian Smith to bring home first baseman Ryland Zaborowski.
The win went to Hayden Setzer, who went three innings in relief, allowing four hits and three runs while walking two and striking out one. The loss went to starter Seth Tomczak, who went 5 1/3 innings, allowing ten hits, six runs, walking one and striking out five.
The entire Appalachian League gets Monday off, but after that, Princeton will start a homestand with a series against the Greeneville Flyboys. In contrast, Pulaski will start a road trip against the Bluefield Ridge Runners.