Pulaski River Turtles release 2022 schedule
Opening Night set for June 2 at Calfee Park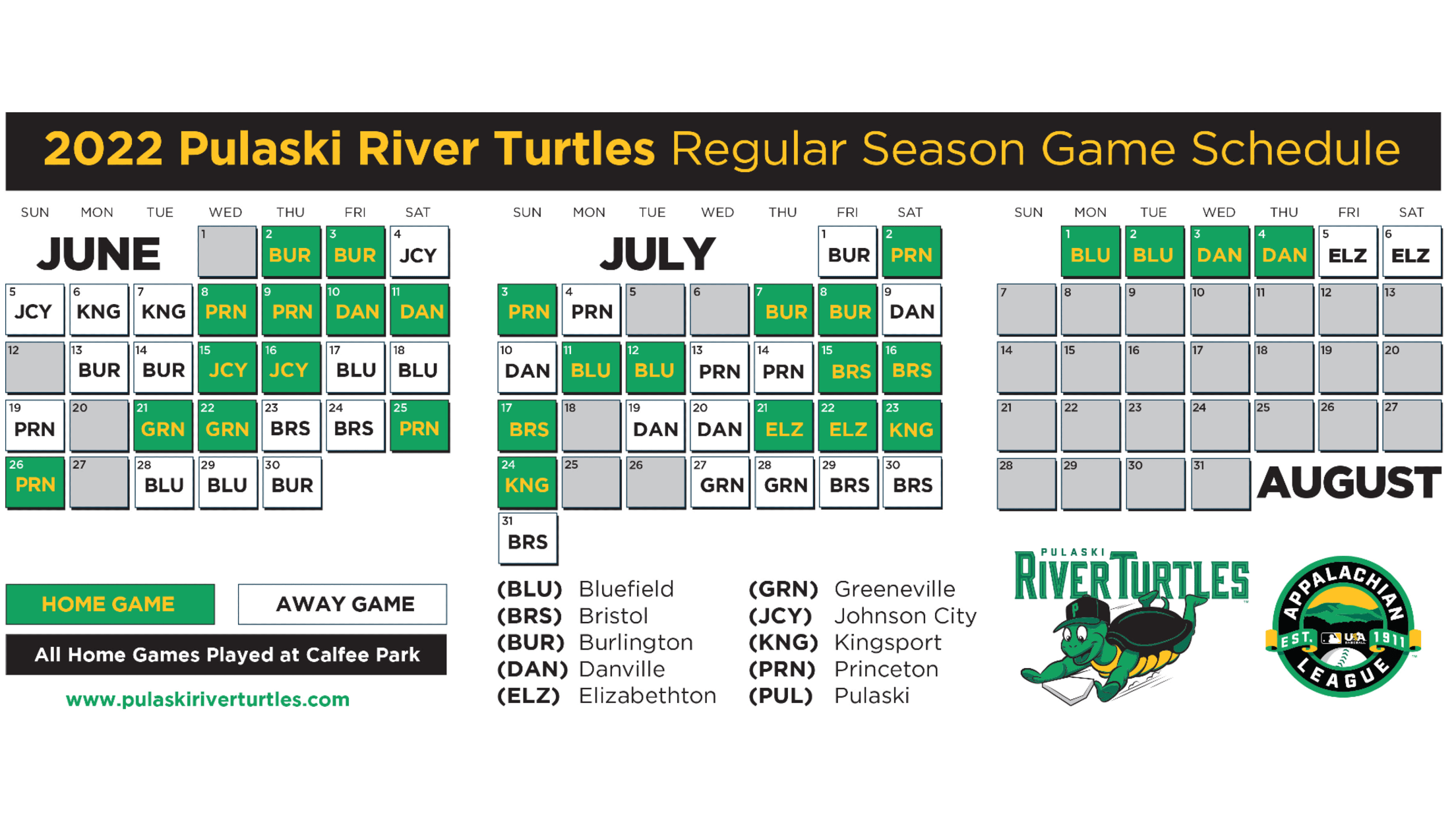 PULASKI, Va. – A new season of Pulaski River Turtles baseball is slated to begin Thursday, June 2 with Opening Night at Calfee Park. The 2021 Appalachian League East Division champions will begin the defense of their division crown against the Burlington Sock Puppets. Released today, the 2022 Pulaski River
PULASKI, Va. – A new season of Pulaski River Turtles baseball is slated to begin Thursday, June 2 with Opening Night at Calfee Park. The 2021 Appalachian League East Division champions will begin the defense of their division crown against the Burlington Sock Puppets.
Released today, the 2022 Pulaski River Turtles schedule includes 29 home games, with 12 home games in June, 13 home games in July and four home games in August. The regular season finale is scheduled for Thursday, Aug. 4. In total, the 2022 schedule boasts 58 dates.
All home games will begin at 7 p.m.
To view the full 2022 schedule, click here.
2022 will mark Pulaski's 56th season fielding teams in the Appalachian League. The Pulaski River Turtles enjoyed a successful 2021 campaign in the league's first season of collegiate wood-bat play, compiling a regular-season record of 32-22 and earning the East Division championship. The Greeneville Flyboys edged the River Turtles 9-8 to earn the Appalachian League championship; the River Turtles will host the Flyboys in a rematch of the title tilt on June 21.