River Turtles' comeback falls short against Greeneville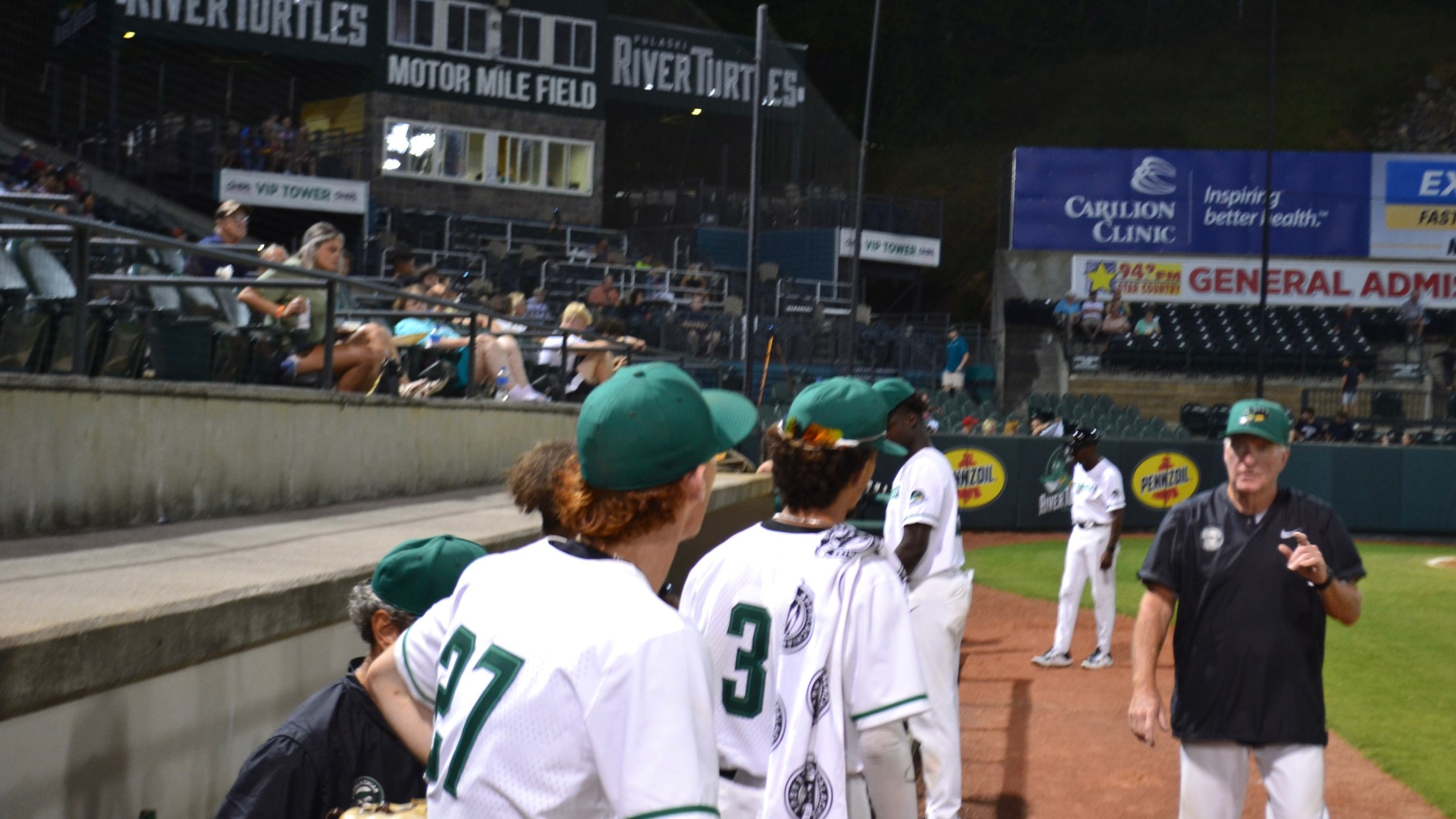 In a hard-fought battle, the Pulaski River Turtles fell to the Greeneville Flyboys, 8-7. Despite being down five, the River Turtles battled to tie it up heading into the ninth but came up just short. The Flyboys got on the board early, scoring a run in the top of the
In a hard-fought battle, the Pulaski River Turtles fell to the Greeneville Flyboys, 8-7.
Despite being down five, the River Turtles battled to tie it up heading into the ninth but came up just short.
The Flyboys got on the board early, scoring a run in the top of the first. Pulaski answered back in the third with an RBI single from Christian Smith to bring in Romeo Ballesteros and tie it up 1-1.
Like Tuesday night, a five-run inning from Greeneville would allow them to gain control of the game. They would have a 6-1 lead heading into the game's halfway point.
Pulaski would then chip away at that lead, starting with an RBI single from Alec DeMartino in the fifth. In the seventh, a two-run homer from Michael Bolton Jr. would make the game 6-4.
Pulaski would tie it up in the eighth with a two-run double from Ryan Moerman.
With the game tied up heading into the ninth inning, both teams were looking to make a statement. The Flyboys would take the lead by scoring two and make it 8-6. Pulaski needed an answer down two, and Smith would be that answer as he would hit a no-doubter to dead-center field to bring the River Turtles within one. Sadly, Pulaski failed to bring in another run and make the final 8-7.
Greeneville's Jack Liberio Jr. picked up the win pitching 1 2/3 innings, allowing one hit, one run and striking out four. Pulaski's Bryan Pina would earn the loss for the night, going one inning, allowing one hit, one run and walking one.
Greeneville will continue its road trip on Thursday as the Flyboys travel to Kingsport to face the Axman for a split-series. Pulaski will also go on the road, as the River Turtles will travel to Bristol to meet the State Liners.