River Turtles extend win streak to three after win over Danville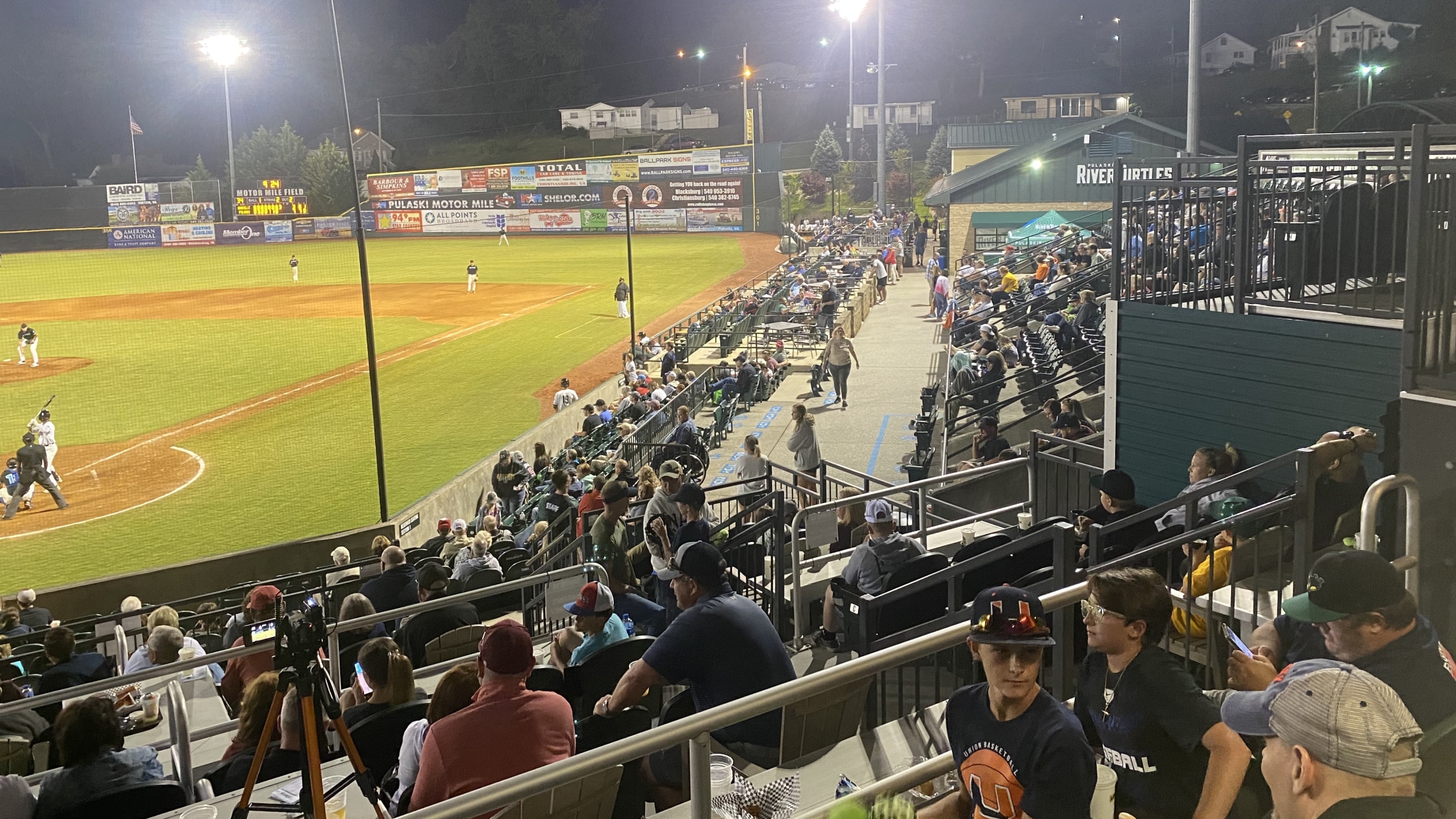 The Pulaski River Turtles increased their win streak to three with a 7-3 win over the Danville Otterbots on Friday. The story going into the game would be the Appalachian League debut for the hometown kid, pitcher Avery Mabe. Mabe would receive a warm welcome from the home crowd, with
The Pulaski River Turtles increased their win streak to three with a 7-3 win over the Danville Otterbots on Friday.
The story going into the game would be the Appalachian League debut for the hometown kid, pitcher Avery Mabe. Mabe would receive a warm welcome from the home crowd, with many making the drive from Wytheville to come see his debut.
Yet again, the second inning would be full of runs for Pulaski, scoring three tonight. The scoring would kick off with a two-run double from shortstop Romeo Ballesteros, which would bring in right fielder Alec DeMartino and catcher Konner Kinkade. Left fielder Mike Bolton Jr. would follow that up with a sac-fly to bring in Irvin Escobar.
In the following inning, an RBI single from first baseman Michael Groves would tack on another run. Then, a sac-fly from Kinkade would make it 5-0 Pulaski heading into the fourth.
In the fifth, DeMartino would hit a bomb to the scoreboard in left-center field to make it 6-0 Pulaski. In the sixth, Smith would hit a ball that would get deflected off Danville pitcher Kenny Keller. The ball would find its way into right field, which would help bring in Bolton Jr. to make it 7-0.
The shutout bid would be spoiled in the eighth when Danville scored three in the top of the inning. Just like the night prior, the late-game rally would not be enough for the visiting team, as Pulaski would come out of this with the 7-3 win.
Players of the game would go to Mabe and DeMartino. The hometown kid Mabe would pitch four innings, allowing two hits and no runs. He would walk just one batter while striking out five. DeMartino would end the night going 2-for-4, with one hit being that solo shot in the fifth.
Pulaski will look for the sweep Saturday, with a rematch against the Danville Otterbots (5-4).