River Turtles fall to Sock Puppets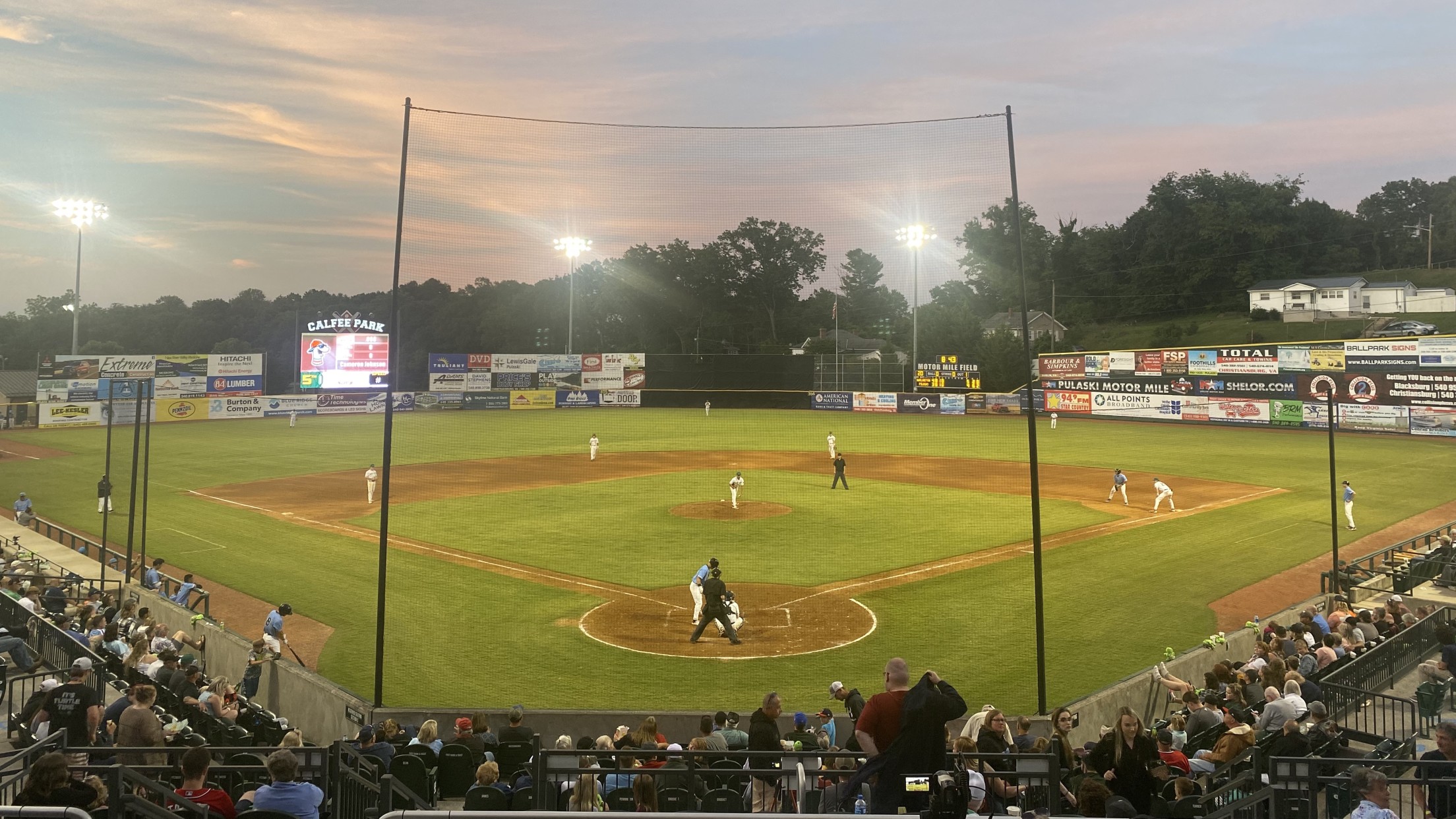 The Pulaski River Turtles fell to the Burlington Sock Puppets, 7-5, on Friday night at Calfee Park. Early pitching struggles and stranded runners would be the downfall for the River Turtles in this contest. Burlington picked up right where they left off on Thursday. After a pair of errors and
The Pulaski River Turtles fell to the Burlington Sock Puppets, 7-5, on Friday night at Calfee Park.
Early pitching struggles and stranded runners would be the downfall for the River Turtles in this contest.
Burlington picked up right where they left off on Thursday. After a pair of errors and wild pitches by Pulaski, Burlington put up four runs in the top of the first.
Pulaski would bring that lead down to one after a three-run moonshot by left fielder Haden Madagan. That homer would make the game 4-3 after one.
Burlington would add another run in the third. However, Pulaski would answer back in the bottom of the frame with an RBI double by catcher Reagan Guthrie. The game would be 5-4 after three innings.
Burlington would add on another run in the fifth. Pulaski fired back with a solo shot by third baseman Joseph Kinneberg over the left-field wall. Swinging on the first pitch he saw, Kinneberg negated that run scored by Burlington in the top of the inning. The contest would be 6-5 Burlington after six innings.
In the eighth, Burlington would tag on an insurance run to make the final 7-5 Burlington.
There is no need to hit the panic button yet for Pulaski, as the River Turtles saw a similar start to their 2021 season.
Burlington will continue their road trip, traveling to Princeton to face the WhistlePigs (1-1). Pulaski heads into their first road trip of the season, traveling to Johnson City to face the Doughboys (0-2) in a weekend series.