River Turtles fall to Elizabethton in high-scoring affair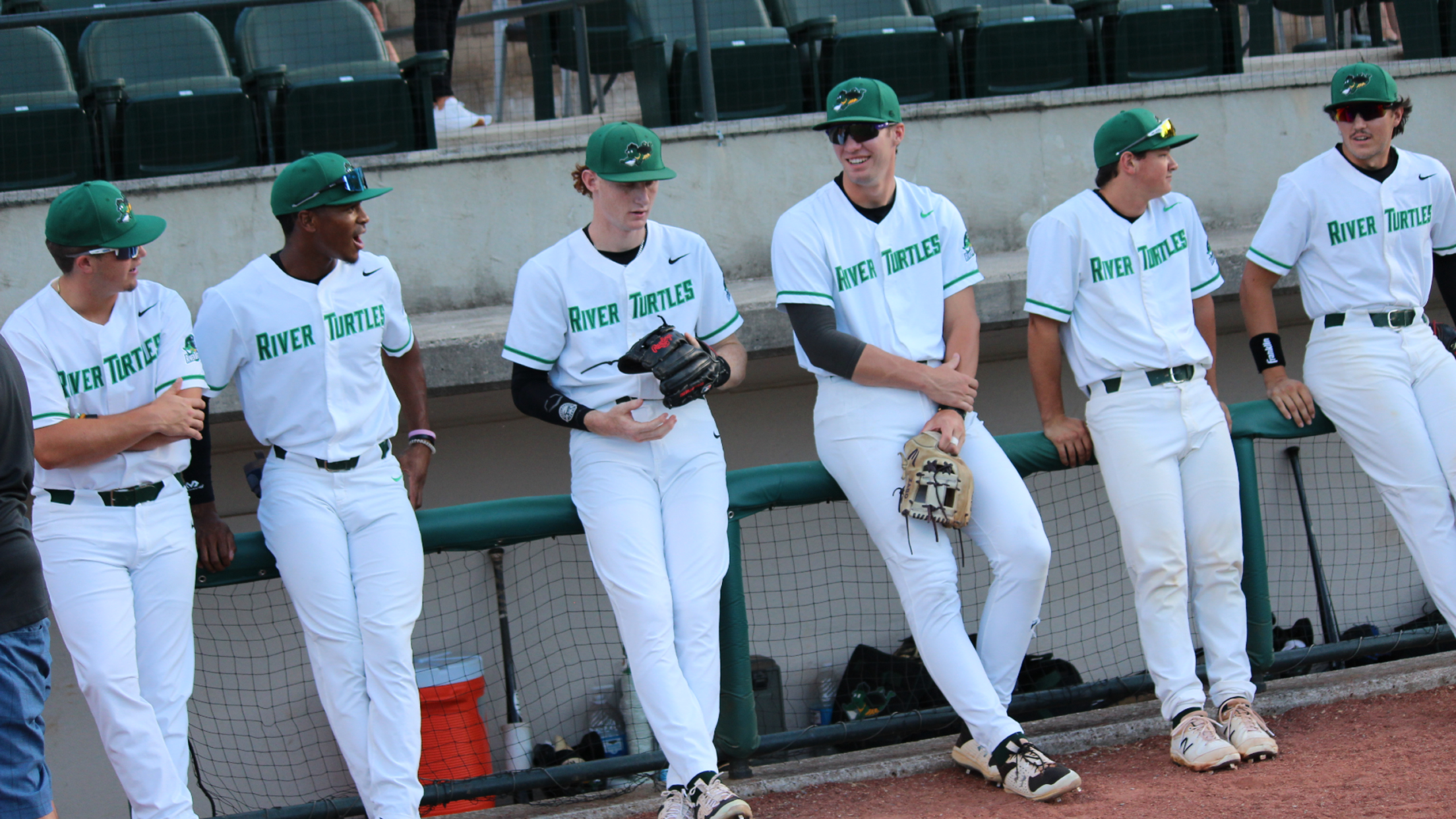 The Pulaski River Turtles fell to the Elizabethton River Riders, 22-16, on Friday night. The teams combined for 38 hits and 38 runs in an offensive shootout. Elizabethton got on the board quickly, scoring three runs in the top of the first. A wild pitch that brought in right fielder
The Pulaski River Turtles fell to the Elizabethton River Riders, 22-16, on Friday night. The teams combined for 38 hits and 38 runs in an offensive shootout.
Elizabethton got on the board quickly, scoring three runs in the top of the first. A wild pitch that brought in right fielder Avery Owusu-Asiedu put Elizabethton on the board, then a two-run homer from first baseman Alex McCoy extended their lead to 3-0.
Pulaski answered back in the bottom of the frame, scoring two. The first came off a ground-out by third baseman Ryland Zaborowski that brought in center fielder Rodney Green Jr. An RBI single from designated hitter Ryan Johnson that brought in shortstop Gage Goddard then made it 3-2.
In the top of the second, a four-run inning put Elizabethton up, 7-2. Pulaski walked with bases loaded to bring in second baseman Peyton Basler and make it 4-2. A two-run single from third baseman Brody Green made it 6-2. A sac-fly by shortstop Ty Peters brought in McCoy.
In the bottom of the second, an RBI double from Green Jr. brought in catcher Konner Kinkade making it 7-3.
The offense continued in the third with a combined six runs. In the top of the inning, a two-run triple from designated hitter Harrison Rodgers made it 9-3. A wild pitch, a two-run homer from right fielder Christian Smith and an RBI triple from first baseman Owen DeShazo made it 9-7.
Like the third, the fourth inning contained six combined runs. RBI doubles from Peters and Phillips and an RBI single from Jones put Elizabethton up 12-7. In the bottom of the frame, an HBP, a runner interference and a sac-fly from Kinkade made the game 12-10.
The fifth was where Elizabethton took control of the game, scoring nine runs in the inning, making it 21-10.
Despite being down eleven runs, Pulaski continued to battle. A solo home run in the sixth by Zaborowski made it 21-11. Then, in the seventh, Zaborowski returned and hit a three-run homer to make it 21-14.
Elizabethton added another run in the eighth, thanks to an RBI double from Phillips. In the bottom of the frame, a two-run single from pinch hitter Conner Fuhrman finished the scoring.
The win went to Cole Rodriguez, who went 3 1/3 innings, allowing four earned runs off six hits while walking three and striking out five. The loss went to Drew Blake. He went 1 1/3 innings, allowing just seven earned runs off five hits while walking four and striking out two.
Elizabethton will go back home to play the Burlington Sock Puppets while Pulaski continues their homestand against the Kingsport Axmen.