River Turtles split doubleheader with Kingsport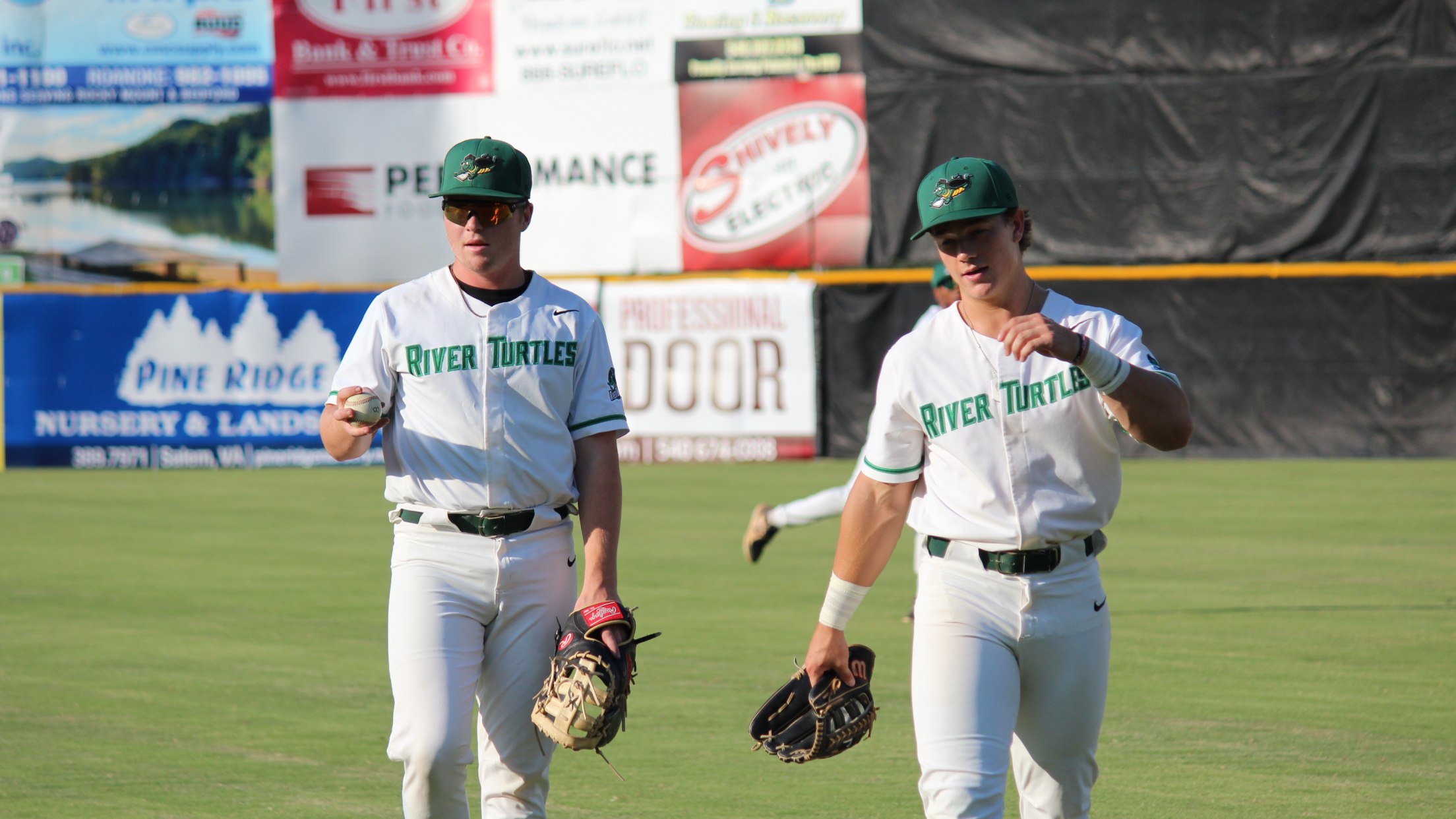 Game 1 The Pulaski River Turtles took down the Kingsport Axmen 7-2 in Game 1 of a Sunday doubleheader. The game was on track to be a low-scoring affair until Pulaski exploded for six runs in the sixth. Kingsport got the board first, where an E-1 in the top of
Game 1
The Pulaski River Turtles took down the Kingsport Axmen 7-2 in Game 1 of a Sunday doubleheader.
The game was on track to be a low-scoring affair until Pulaski exploded for six runs in the sixth.
Kingsport got the board first, where an E-1 in the top of the second brought in third baseman Jake Perry to make it 1-0.
Pulaski tied it up in the bottom of the third when left fielder TJ Fondtain hit an RBI double to bring in center fielder Rodney Green Jr. and made it 1-1. Kingsport took the lead in the fourth, where an RBI single by first baseman Corbin Shaw brought in right fielder Ian Riley made it 2-1.
Things looked bleak as Kingsport's Connor Maggi came in for relief and retired five straight batters. That was until Pulaski exploded for six runs in the sixth, with all of them coming off singles. They tied it up when first baseman Owen Deshazo hit a two-run single to bring in second baseman Brian Nicolas and right fielder Connor Fuhrman. Shortstop Romeo Ballesteros followed that up with an RBI single to bring home Deshazo. In the next at-bat, Fondtain hit an RBI single for himself and made it 6-2. The final run came when third baseman Ryland Zaborowski hit another RBI single to make it 7-2.
The win went to reliever Derrius York, who went 1 1/3 innings, allowing no runs off one hit while striking out one batter. The loss went to Connor Maggi, as he went two innings, allowing six runs (four earned) off six hits while walking one and striking out three.
Game 2
The River Turtles fell to the Axmen, 16-9, in Game 2 of the Sunday doubleheader.
Kingsport got out of the gates quickly, scoring five runs in the first. The game's first run came off an RBI single by first baseman Kendall Diggs, and left fielder Kyle Booker followed that up with a bases-clearing three-run double to make it 4-0. The final run of the inning came off a throwing error by Pulaski to make it 5-0.
Kingsport then put up two more runs in the second, off a two-run double by right fielder Ian Riley to make it 7-0.
Kingsport's success continued in the third, scoring three runs in the frame. A dropped third strike, a passed ball and an RBI single by the center fielder Riley put Kingsport up 10-0.
In the top of the fifth, a two-run double from Booker and an RBI double from shortstop Aaron Casillas put Kingsport up 13-0.
In the bottom of the fifth, Pulaski got on the board in electric fashion. A three-run homer from center fielder Rodney Green Jr. and a two-run homer from Fondtain made the 13-5.
Despite Pulaski breaking the shutout, that didn't stop Kingsport. In the sixth, an RBI triple from Riley and a groundout from Diggs made it 15-5.
Kingsport then added another insurance run in the top of the seventh off a passed ball to make it 16-5.
In the ninth, Pulaski had a late-game comeback. A solo homer by Fondtain, a HBP and an RBI double by Green Jr. pulled Pulaski within seven. Despite the late heroics, Kingsport took the win 16-9.
The win went to Anthony Imhoff, who pitched 1 1/3 scoreless innings. The loss went to Noah Estrella, as he went 2 1/3 innings, allowing ten runs (five earned) off seven hits while walking three and striking out one.
Both teams will now head into the All-Star break before heading into the last two weeks of the regular season.