River Turtles start homestand with win over Princeton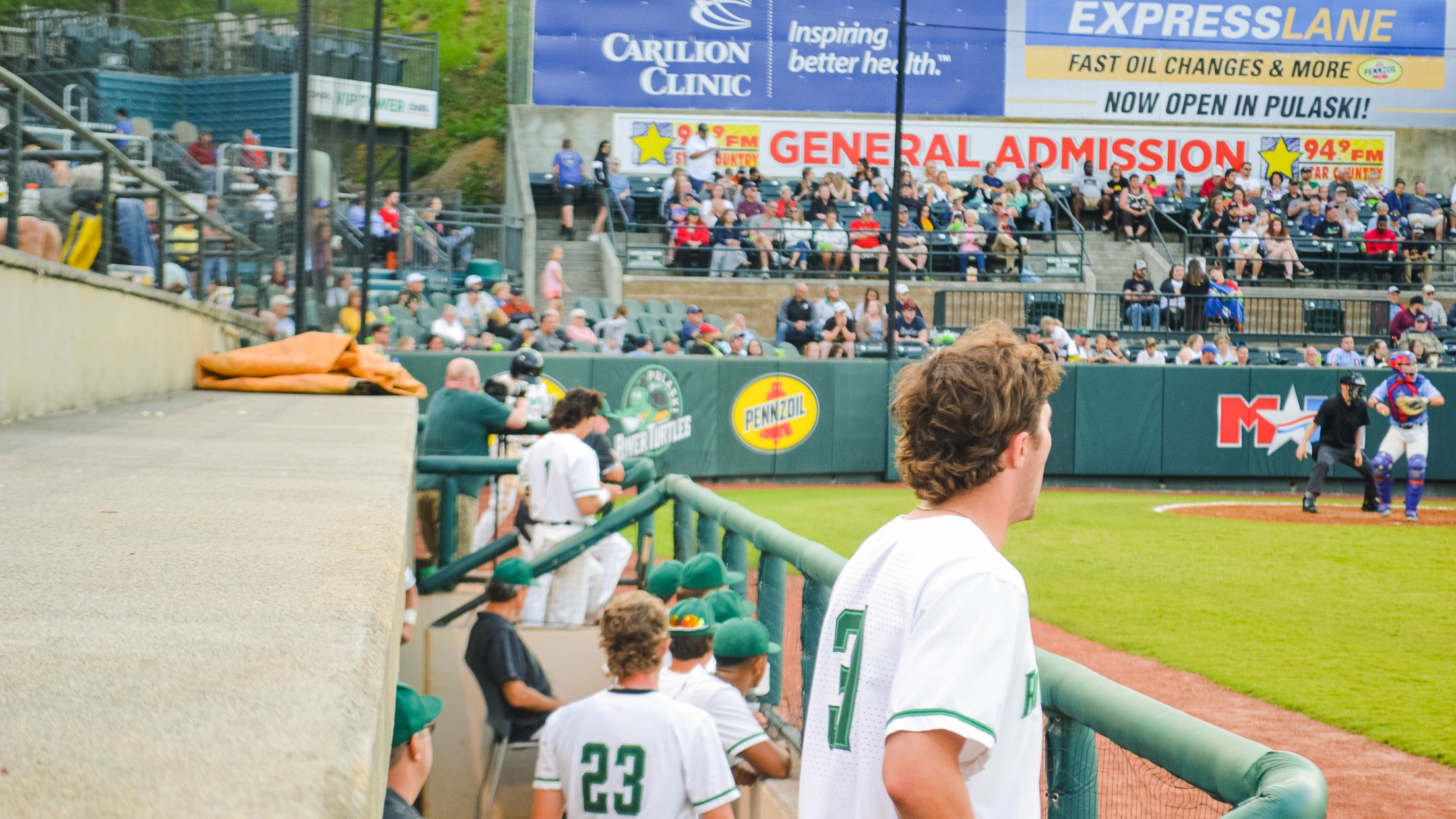 The Pulaski River Turtles kicked off their homestand on a high note with a 5-2 win over the Princeton WhistlePigs. The second inning would be the night's highlight, with all runs coming in that inning. The WhistlePigs would score two in the top of the inning, the first off an
The Pulaski River Turtles kicked off their homestand on a high note with a 5-2 win over the Princeton WhistlePigs.
The second inning would be the night's highlight, with all runs coming in that inning.
The WhistlePigs would score two in the top of the inning, the first off an RBI single by Ahmir Cournier and the second off a fielder's choice to bring in Bronson Rivera.
Pulaski would answer back with a dominant bottom of the inning, scoring five in the frame. Returnee INF/C Ryan Johnson would start the scoring off for Pulaski with a two-run double to deep left-center field. OF Alec DeMartino, INF Michael Groves and OF Haden Madagan would all follow up with RBI singles to make the game 5-2.
Relief pitching would be the game's story, with Patrick Sherron and Nick Perez throwing seven scoreless innings. A couple of times, they would find the bases loaded or runners in scoring position. However, they clutched up when they needed to keep the game in Pulaski's favor.
Pulaski earned their first home win of the 2022 season and hopes to continue that success on Thursday in the rematch with the WhistlePigs.