Ticket prices set for Pulaski River Turtles' 2022 season
Season tickets & boxes on sale Feb. 14; 2021 Season ticket holders & box holders can now renew seats for 2022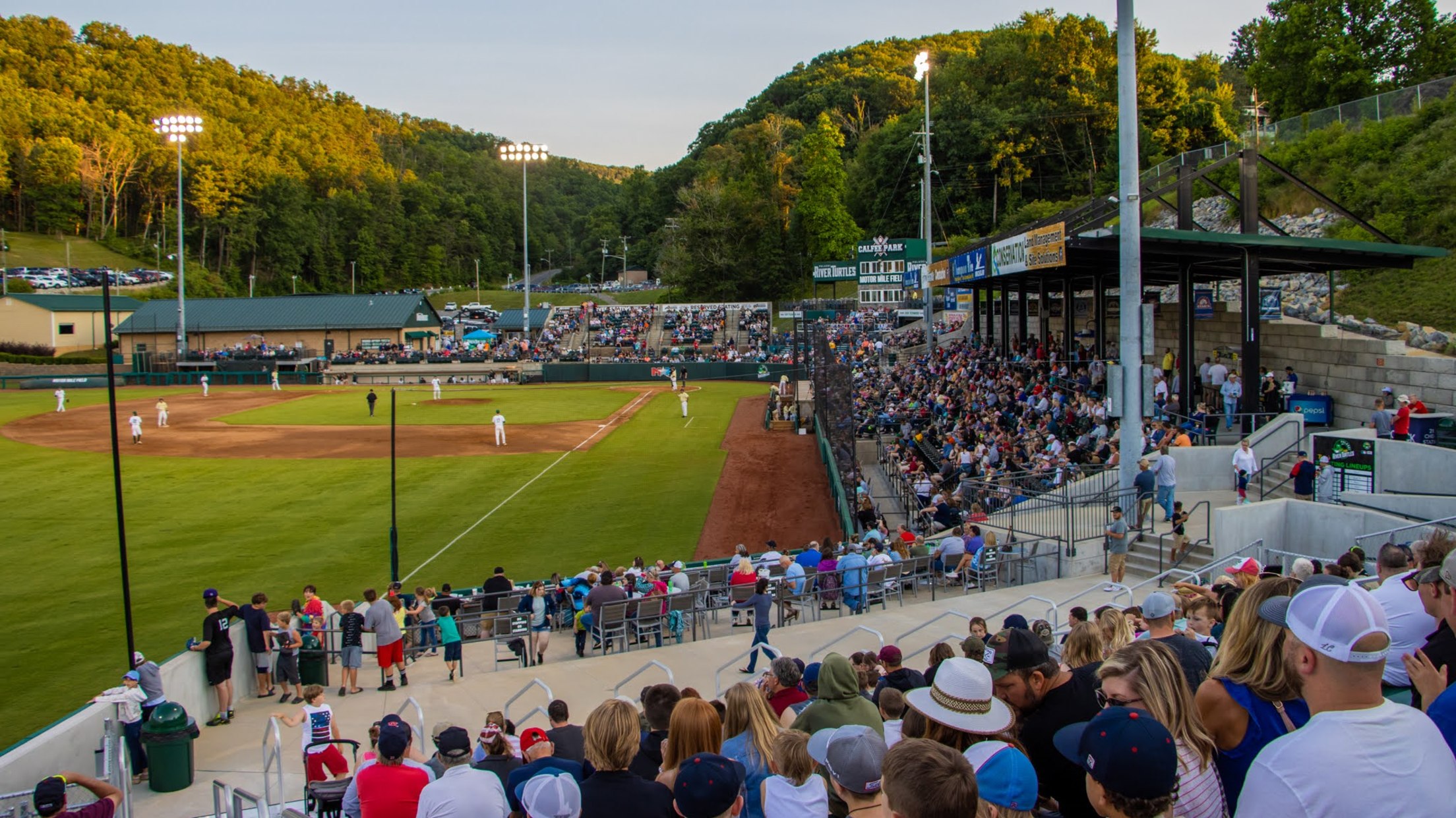 Calfee Park and the Pulaski River Turtles have announced season ticket prices and individual game night ticket prices for the 2022 season. The 2022 ticket pricing structure coincides with an updated seating chart layout. New for the 2022 season, fans will be afforded the opportunity to purchase reserved seats for
Calfee Park and the Pulaski River Turtles have announced season ticket prices and individual game night ticket prices for the 2022 season.
The 2022 ticket pricing structure coincides with an updated seating chart layout.
New for the 2022 season, fans will be afforded the opportunity to purchase reserved seats for the entire season, or for individual game nights, in the five sections located under the canopy along the third baseline. The park's general admission section will be relocated closer to home plate in the Grandstand 3 section. General admission seating will also be available in the new 750-seat bleacher section constructed just prior to the start of the 2021 season.
Additionally, fans will have the option of purchasing a season ticket in the popular Party Zone section. Located just beyond third base on the front row of Section 7, this unique row of high-top, backed seats face a drink rail that is positioned against the fence and netting in foul territory along the third baseline.
For the 2022 Calfee Park seating map, click here. For the 2022 Pulaski River Turtles schedule, click here.
Calfee Park is also enhancing its discount ticket program for military and seniors ahead of the 2022 season. Current and veteran members of the military and seniors 65-up will receive a $2 discount on all individual game night tickets to all regular season games in 2022. Special ticket rates will continue to be available for groups attending games at Calfee Park in 2022.
In an effort to provide exceptional concessions services amidst continuing staffing shortages, waitress service will be suspended in Club Seating and Press Box Club Seating sections for the 2022 season. Waitress service will continue in box seating sections.
Season tickets and boxes go on sale Feb. 14. 2021 season ticket holders and box holders interested in renewing their seats for the 2022 season are encouraged to call 540-980-1070 or email [email protected] at their earliest convenience. All seats and boxes that have not been renewed will be made available to the general public Feb. 14.
Season Ticket Pricing Structure (29 Regular Season Games)
Club 2A, 2B, 2C and Press Box Club: $395
Party Zone: $395
Lower-level Sections 1 & 3: $295
Third Baseline Canopy Sections 4-8: $295
Upper-level Grandstand 1: $275
General Admission Season Tickets (Grandstand 3 & Bleacher): $175
Individual Game Night Ticket Pricing Structure
Club 2A, 2B, 2C and Press Box Club: $15
Party Zone: $15
Party Deck: $15
Lower-level Sections 1 & 3: $12
Third Baseline Canopy Sections 4-8: $12
Upper-level Grandstand 1: $11
General Admission Season Tickets (Grandstand 3 & Bleacher): $7
Boxes:
12-seat: $3,560
10-seat: $2,995
8-seat: $2,425
6-seat: $1,860